Establishing secure connection…
Loading editor…
Preparing document…
Get And Sign Phlebotomy Skills Competency Checklist - Collin Form
How It Works
Open form follow the instructions
Easily sign the form with your finger
Send filled & signed form or save
Rate form
Get And Sign Phlebotomy Skills Competency Checklist - Collin Form
SignNow's web-based software is specifically designed to simplify the arrangement of workflow and improve the entire process of proficient document management. Use this step-by-step guideline to fill out the Phlebotomy skills competency checklist - collin form promptly and with ideal precision.
The way to fill out the Phlebotomy skills competency checklist - collin form online:
To start the blank, utilize the Fill & Sign Online button or tick the preview image of the form.
The advanced tools of the editor will lead you through the editable PDF template.
Enter your official identification and contact details.
Apply a check mark to point the answer where required.
Double check all the fillable fields to ensure complete precision.
Make use of the Sign Tool to create and add your electronic signature to certify the Phlebotomy skills competency checklist - collin form.
Press Done after you fill out the document.
Now you may print, download, or share the document.
Follow the Support section or get in touch with our Support crew in the event that you have any questions.
By making use of SignNow's complete service, you're able to execute any needed edits to Phlebotomy skills competency checklist - collin form, make your personalized electronic signature in a couple fast actions, and streamline your workflow without leaving your browser.
Video instructions and help with filling out and completing Get and Sign Phlebotomy skills competency checklist - collin form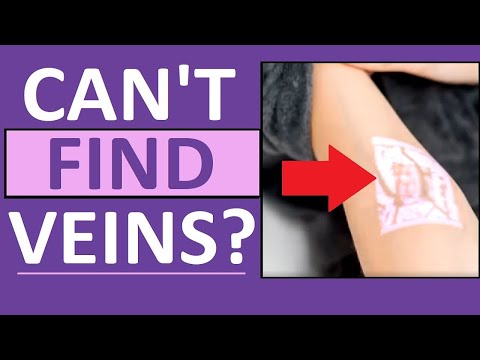 Instructions and Help about Get and Sign Phlebotomy skills competency checklist - collin form
this is here with register nurse re and calm and in this video I want to go over some tips on how to deal with those patients who have difficult veins as a nurse it is inevitable that on a daily basis you're going to encounter those patients that are difficult to draw blood from or start IVs and there's various reasons that this happened some reasons could be your patients just severely dehydrated so those veins are not popping up or they have severe cardiac or renal disease so what I want to do is I want to give you some tips on how to deal with those things the first thing what you want to keep in mind is that usually on most patients they're gonna have something for you to use for drawing blood or starting an IV even though it doesn't look like it initially or the patient tells you you know I'm a really hard stick but usually most patients will have something that you can access so with these patients you're really going to be going by palpation of that vein rather than actually see
FAQ
How can I fill out Google's intern host matching form to optimize my chances of receiving a match?

I was selected for a summer internship 2016.I tried to be very open while filling the preference form: I choose many products as my favorite products and I said I'm open about the team I want to join.I even was very open in the  location and start date to get host matching interviews (I negotiated the start date in the interview until both me and my host were happy.) You could ask your recruiter to review your form (there are very cool and could help you a lot since they have a bigger experience).Do a search on the potential team.Before the interviews,  try to find smart question that you are going to ask for the potential host (do a search on the team  to find nice and deep questions to impress your host). Prepare well your resume.You are very likely not going to get algorithm/data structure questions like in the first round. It's going to be just some friendly chat if you are lucky. If your potential team is working on something like machine learning, expect that  they are going to ask you questions about machine learning, courses related to machine learning you have and relevant experience (projects, internship). Of course you have to study that before the interview. Take as long time as you need if you feel rusty. It takes some time to get ready for the host matching (it's less than the technical interview)  but it's worth it of course.

How do I fill out the form of DU CIC? I couldn't find the link to fill out the form.

Just register on the admission portal and during registration you will get an option for the entrance based course. Just register there. There is no separate form for DU CIC.

How do you know if you need to fill out a 1099 form?

Assuming that you are talking about 1099-MISC.  Note that there are other 1099s.check this post - Form 1099 MISC Rules & RegulationsQuick answer - A Form 1099 MISC must be filed for each person to whom payment is made of:$600 or more for services performed for a trade or business by people not treated as employees;Rent or prizes and awards that are not for service ($600 or more) and royalties ($10 or more);any fishing boat proceeds,gross proceeds of $600, or more paid to an attorney during the year, orWithheld any federal income tax under the backup withholding rules regardless of the amount of the payment, etc.

How can I make it easier for users to fill out a form on mobile apps?

I'll tell you a secret - you can thank me later for this.If you want to make the form-filling experience easy for a user - make sure that you have a great UI to offer.Everything boils down to UI at the end.Axonator is one of the best mobile apps to collect data since it offers powerful features bundled with a simple UI.The problem with most of the mobile form apps is that they are overloaded with features that aren't really necessary.The same doesn't hold true for Axonator. It has useful features but it is very unlikely that the user will feel overwhelmed in using them.So, if you are inclined towards having greater form completion rates for your survey or any data collection projects, then Axonator is the way to go.Apart from that, there are other features that make the data collection process faster like offline data collection, rich data capture - audio, video, images, QR code & barcode data capture, live location & time capture, and more!Check all the features here!You will be able to complete more surveys - because productivity will certainly shoot up.Since you aren't using paper forms, errors will drop significantly.The cost of the paper & print will be saved - your office expenses will drop dramatically.No repeat work. No data entry. Time & money saved yet again.Analytics will empower you to make strategic decisions and explore new revenue opportunities.The app is dirt-cheap & you don't any training to use the app. They come in with a smooth UI. Forget using, even creating forms for your apps is easy on the platform. Just drag & drop - and it's ready for use. Anyone can build an app under hours.

How can I share Google keep checklist to 100 people so they can each fill out their own list independently without interrupting each other?

There is a way to do this, although it is a little messy.Create your list.Give it a title.Label it with a project name. Make a copy of your list.Share the copy with person #1 and add their name in the title.Archive the shared list (to keep your main Keep view less cluttered). Repeat the "make a copy" section steps 98 more times, sharing with a different person each time.Share the original with the 100th person.Add their name to the title.Archive the shared list. This will take time to set up, but you will have 100 discrete lists shared with 100 individuals. You will also have a means to view all of the lists (find your label in the navigation panel by clicking the three lines in the upper left) while keeping your main view uncluttered. Adding each individual's name to the title helps you scan through the lists, and you can always use search to surface one quickly.
Related content Get and Sign Phlebotomy skills competency checklist - collin form