Establishing secure connection…
Loading editor…
Preparing document…
Get And Sign Oklahoma Loyal American Life Insurance Company Form
How It Works
Open form follow the instructions
Easily sign the form with your finger
Send filled & signed form or save
Rate form
Get And Sign Oklahoma Loyal American Life Insurance Company Form
SignNow's web-based service is specifically made to simplify the organization of workflow and enhance the process of proficient document management. Use this step-by-step instruction to fill out the Oklahoma loyal american life insurance company form quickly and with excellent accuracy.
How you can fill out the Oklahoma loyal american life insurance company form on the internet:
To start the blank, use the Fill & Sign Online button or tick the preview image of the document.
The advanced tools of the editor will lead you through the editable PDF template.
Enter your official identification and contact details.
Use a check mark to indicate the choice where demanded.
Double check all the fillable fields to ensure full precision.
Use the Sign Tool to add and create your electronic signature to certify the Oklahoma loyal american life insurance company form.
Press Done after you complete the document.
Now it is possible to print, download, or share the document.
Follow the Support section or contact our Support group in case you have got any concerns.
By making use of SignNow's comprehensive platform, you're able to perform any necessary edits to Oklahoma loyal american life insurance company form, create your personalized digital signature in a few fast steps, and streamline your workflow without the need of leaving your browser.
Video instructions and help with filling out and completing Get and Sign oklahoma loyal american life insurance company form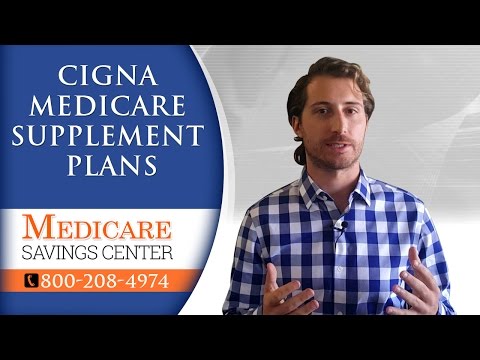 Instructions and Help about Get and Sign oklahoma loyal american life insurance company form
hey guys Alex wonder here from Medicare savings intercom today we're going to take a close look at Cigna Medicare supplement plans all right today we're going to talk about Medicare supplement plans offered by Cigna and what the best plans are and why they're the best and how to go about getting pricing and compare these supplement plans from Cigna versus the other carriers available so you're gonna find that Cigna Medicare supplement plans are offered by loyal American or American retirement and life insurance company also known it sarlaac so on the if you do end up getting a plan from Cigna on your ID cards and policy you'll see Cigna and then also you'll see underwritten or insured by loyal American or retirement life depending on what state you're in they're built backed by Cigna and signas extremely stable financially they have been around since 1892 if an A rating they're not going anywhere they're always gonna pay the bills so there's no worries there when it comes down to it re
FAQ
Why don't schools teach children about taxes and bills and things that they will definitely need to know as adults to get by in life?

Departments of education and school districts always have to make decisions about what to include in their curriculum.  There are a lot of life skills that people need that aren't taught in school.  The question is should those skills be taught in schools?I teach high school, so I'll talk about that.  The typical high school curriculum is supposed to give students a broad-based education that prepares them to be citizens in a democracy and to be able to think critically.  For a democracy to work, we need educated, discerning citizens with the ability to make good decisions based on evidence and objective thought.  In theory, people who are well informed about history, culture, science, mathematics, etc., and are capable of critical, unbiased thinking, will have the tools to participate in a democracy and make good decisions for themselves and for society at large.  In addition to that, they should be learning how to be learners, how to do effective, basic research, and collaborate with other people.  If that happens, figuring out how to do procedural tasks in real life should not provide much of a challenge.  We can't possibly teach every necessary life skill people need, but we can help students become better at knowing how to acquire the skills they need.  Should we teach them how to change a tire when they can easily consult a book or search the internet to find step by step instructions for that?  Should we teach them how to balance a check book or teach them how to think mathematically and make sense of problems so that the simple task of balancing a check book (which requires simple arithmetic and the ability to enter numbers and words in columns and rows in obvious ways) is easy for them to figure out.  If we teach them to be good at critical thinking and have some problem solving skills they will be able to apply those overarching skills to all sorts of every day tasks that shouldn't be difficult for someone with decent cognitive ability  to figure out.  It's analogous to asking why a culinary school didn't teach its students the steps and ingredients to a specific recipe.  The school taught them about more general food preparation and food science skills so that they can figure out how to make a lot of specific recipes without much trouble.  They're also able to create their own recipes.So, do we want citizens with very specific skill sets that they need to get through day to day life or do we want citizens with critical thinking, problem solving, and other overarching cognitive skills that will allow them to easily acquire ANY simple, procedural skill they may come to need at any point in their lives?

What are some reasons that a health insurance company would ask for a pre-authorization form to be filled out by a Dr. before filling a prescription?

One common reason would be that there is a cheaper, therapeutically equivalent drug that they would like you to try first before they approve a claim for the prescribed drug. Another reason is that they want to make sure the prescribed drug is medically necessary.Remember that nothing is stopping you from filling the prescribed drug. It just won't be covered by insurance until the pre-authorization process is complete.

Do the HIPAA laws prohibit Health Insurance companies from allowing members to fill out and submit medical claim forms on line?

No, nothing in HIPAA precludes collecting the claim information online.However, the information needs to be protected at rest as well as in-flight. This is typically done by encrypting the connection (HTTPS) as well the storage media

I found a life insurance policy from 1968 for my parent who died four years ago. The company Prudent American Life Assurance Company of Cleveland, Ohio no longer exists. How do I find out what happened to this policy?

Call your state insurance department. You can find the contact information at www.naic.org. Your state insurance department consumer services department will help you find out if another company took over your parent's insurance company and if the policy is still valid.

How does the American Security Life Insurance Company compare to other insurance companies? What are the advantages of being insured under them?

AIG is the largest underwriter of industrial and commercial insurance in United States. Its personal insurance business includes Travel Insurance, Motor Insurance, Health & Accident Insurance, and Lifestyle Insurance.American General (AIG) is a great life insurance company. They have a strong financial rating and are in SOME cases the best option.The insurance industry is highly regulated – So much that all life insurance companies doing business in the US must keep cash reserves for any/all life insurance they issue. These cash reserves are primarily invested in high quality investment grade fixed income securities which are extremely stable. This practice ensures the contractual obligation for the life insurance company to pay death benefits for term policies that are in force.Mike Minter, info@mintcofinancial.com813 964 7100

How a Non-US residence company owner (has EIN) should fill the W-7 ITIN form out? Which option is needed to be chosen in the first part?

Depends on the nature of your business and how it is structured.If you own an LLC taxed as a passthrough entity, then you probably will check option b and submit the W7 along with your US non-resident tax return. If your LLC's income is not subject to US tax, then you will check option a.If the business is a C Corp, then you probably don't need an ITIN, unless you are receiving taxable compensation from the corporation and then we are back to option b.
Related content Get and Sign oklahoma loyal american life insurance company form