Establishing secure connection…
Loading editor…
Preparing document…
Get And Sign Transfer Tax Form
How It Works
Open form follow the instructions
Easily sign the form with your finger
Send filled & signed form or save
Rate form
Get And Sign Transfer Tax Form
SignNow's web-based application is specially designed to simplify the management of workflow and improve the whole process of proficient document management. Use this step-by-step guideline to complete the Transfer tax form swiftly and with excellent accuracy.
How you can complete the Transfer tax form on the internet:
To start the form, use the Fill & Sign Online button or tick the preview image of the form.
The advanced tools of the editor will guide you through the editable PDF template.
Enter your official identification and contact details.
Apply a check mark to indicate the answer where necessary.
Double check all the fillable fields to ensure total accuracy.
Make use of the Sign Tool to create and add your electronic signature to certify the Transfer tax form.
Press Done after you complete the blank.
Now you'll be able to print, save, or share the document.
Follow the Support section or get in touch with our Support staff in the event that you have got any concerns.
By utilizing SignNow's complete solution, you're able to carry out any important edits to Transfer tax form, create your personalized electronic signature within a couple quick steps, and streamline your workflow without leaving your browser.
Video instructions and help with filling out and completing Get and Sign transfer tax form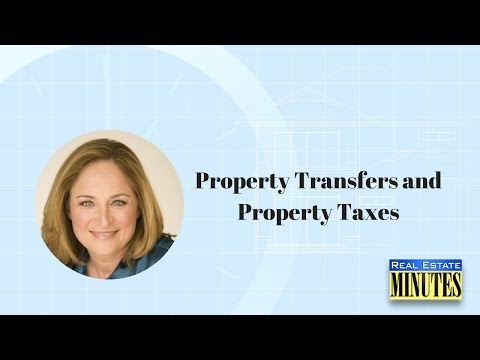 Instructions and Help about Get and Sign transfer tax form
where I answer your questions talk about what's happening in the real estate industry and give you the latest money in real estate news now you can find the latest episodes here on my youtube channel expert real estate tips every Monday and Friday please don't forget to hit the subscribe button it's right up here or maybe it's over here I don't know where it is on your channel on today's episode I'm going to answer a question I received about when it may be worth adding your children's name to your house title and how that might affect the taxes that they pay so a homeowner and mom of one recently wrote in to ask me the following question I currently own a home that's paid in full with no mortgage I want to add my daughter's name to the house deed what are the pros and cons of this decision in terms of the taxes I'll pay or she will pay now the short answer to the question is that adding your daughter's name or any child's name to your house title could have really serious repercussion
FAQ
What are some skills that every 18-year-old needs to survive in life?

Oh my gosh, I love this question.  I'm going to spend a lot of time on this answer!Financial Skills:  How to open a checking and savings accountHow to balance a checkbook, emphasizing the use of debit cards and how banks process transactions"Credit" - What is it, how do you build it, how do you repair itCredit Cards - How interest works, how to take advantage of rewards and balance transfersLoans - What are the different kinds of loans, how do you get them, and what's involvedInvestments - What is the stock market and how does it work, what are Treasury Bonds, and what's an IRA.  How do those things factor into a wise investment strategy for your retirement?Taxes - How taxes work, what deductions are, how to file a 1040EZ formTipping - How to quickly calculate a tip and split a tab at a restaurantHow to read a contract and interpret "fine print"Health Skills:Medical Insurance - how it works, what it costs, how to get itHow to fill out common medical and dental formsHow to find a general practitioner, dentist, and so onBasic First Aid - CPR, the Heimlich, how to treat minor injuriesHome Skills:How to cook!  You don't need to be on Master Chef, but learning how to cook a few basic dishes, how to use a knife properly, use basic kitchen appliances, and so on.How to clean!  I have no idea how so many kids don't know how to vacuum, sweep, dust, do dishes, make a bed, and clean and fold laundry.How to grocery shop - picking fresh fruit and vegetables, planning your shopping and meals, etc.How to use hand tools - hammers, axes, handsaws, et ceteraHow to move - opening or transferring utility accounts, moving companies, apartment and home leases.How to sew a button onHow to fix a running or clogged toilet.Life Skills:How to plan and budget your time!How to think critically.Negotiation - Preparation, discussion, clarification, negotiate, agreement, and implementation.Leadership!  Vision, strategy, people skills, managementCONFLICT RESOLUTIONStress management!Problem solving!Study Skills:OrganizationTime managementFinding legitimate sourcesNote-takingCritical readingEssay planning and compositionAcademic referencingHow to use search engines effectively!Employability Skills:How to write a resume and a cover letterHow to interviewProfessional communications skills (both written and verbal)Interpersonal skills in a professional environmentProfessional developmentPublic speaking!How to use a computer - Windows, Google, and MS Office basics at a minimumPersonal:How to interact with the policeHow to tie a tie!How to iron clothesHow to establish a healthy exercise routineHow to maintain proper personal hygeine and groomingMANNERS - It varies from culture to culture, but the underlying principles of all manners remain constant: a respect for others, and a desire to treat all people with honesty and consideration – just as you'd like to be treated.Alcohol:Knowing your limitsHow to mix a basic set of drinksTravel: How to book airline tickets and hotelsHow to pack wellHow to travel lightAutomotive:How to drive - Actual skilled instruction on driving, a la Teen Safety & Survival - Skip Barber Racing School, both automatic and manual transmissionsThe basics of how a car worksThe basics of car maintenanceHow to change a tireHow to parallel parkHow to jump start a carWhat to do if you get into an accidentRead a road mapSex:Comprehensive sexual education including the vectors and effects of sexually transmitted infections, what are and how to use the various forms of contraception, what is PrEP, etc.The Campsite Rule - Leave them in better condition than you found themSafe, Sane, and Consensual - How to have safe sex, do it while you're sober, and with full informed consent from your partner.

How can we fight against the NRA regarding gun control?

Are you sure that the NRA is the problem?Oh, I know that the media and the talking heads are all making them out to be some 500 lb gorilla and the reason psychos shoot up school yards, but have you ever bothered to look into the matter beyond the headlines?I'll give you an example. In 2017, the push was for a "Universal Background Check". The idea was to be sure that people buying guns were not criminals. Believe it or not, the NRA wholly supports this and in fact was involved with creating the current NICS (National Instant Check System) that is used.But the bill that was proposed was not what you heard in the media. First, it would not plug any "Gunshow Loophole" because there is no such thing. The only sales at a gun show that the bill covered was private sales. Of course, private sales can occur anywhere, not just gun shows.But the bill didn't make the NICS easier for private sales. They just required all private sales to be conducted through a licensed dealer. Had this actually passed, a gun show would be an ideal location for such sales as there would be access to many dealer. In effect, you would greatly increase the number of private sales at a gun show by this law.So, what is involved with a sale through a dealer? Well, the dealer would have to do the following:1) Record the transfer in their bound book. This is a book where all the transactions of a firearm is recorded via that dealer. The book is auditable by the BATF and many dealers have faced fines for poorly kept records, so many dealers go to great pains to keep their book neat and accurate.2) Fill out the federal form 4473. This is required by all dealer sales of both new and used guns. It asks for the buyer's name, address, the make and model of the gun, serial number, and then asks a bunch of questions. The dealer can get fined if the person fills out the form wrong. For example, answering a question with "Y" or "N" instead of "Yes" or "No" is a BATF violation. So the dealer has to carefully examine the form for errors and have the person fill out another if errors are found.3) The dealer then calls into the NICS. NICS can come back with a "Proceed", "Denied" or "Delay". A delay can take up to 3 days. Typically this is a name that appears similar to a Prohibited Person and requires some research. If this happens, the transfer is on hold. The dealer has no idea when the result of the research is likely to finish. If you are at a gun show, the show could be over before the approval is made.4) All this paperwork, verification, etc takes time. Time is money. So dealers charge for this service. It is typical for a dealer to charge $25-$40 per gun, but sometimes multiple guns get a discount because the dealer can process up to 4 on a single form, but when more than one gun is transferred, the dealer has to fill out Form 3310 which is supposed to help with gun trafficking.All of this is well and good if you are buying a gun from someone you don't know and many people will require sales be conducted at a dealer for the piece of mind such protections provide. But friends and family typically do not bother with the hassle and expense.One thing you need to realize is that to get a gun dealer license is not an easy process. Since the federal government cracked down on so called "kitchen table" dealers back in the 1980's, you now must show a commercially zoned storefront with posted business hours to qualify. Many communities don't want gun shops, and use zoning laws to make them difficult or unattractive. For example the city of Boston does not have any dealers. In fact, the nearest dealer is 3 towns away. Many rural areas don't have the traffic to keep a dealer in business and you'll find they are typically only open in the evening or on a Saturday as they work another full time job. Keep this in mind as we get into the next issue.But the bill didn't stop at sales. It stated that ALL transfers had to be done in this manner. No exceptions. So, two friends out on a hunt would need to go through the whole process listed above just to swap guns for the afternoon. Oh, and they would have to do it all again to give the gun back. It is very common on a range to try out other people's guns - such a thing would also require the full transfer and back process. Demo guns at a national event by manufacturers? Same thing.Basically any time a gun were to swap hands, the law would apply. There are private shooting clubs where guns are treated like library books and members take whatever they want. Families regularly swap guns. Heck, some shooting courses provide guns for students to use. All of these events would have been impacted by these new transfer requirements.The NRA balked at this. Essentially the rule would curtail many of the traditions and practices that are very common and virtually never result in any kind of criminal activity. In essence it would criminalize things that simply are not crimes.Not only would it create criminals where no criminal intent existed, but the cost to manage the volume of temporary transfers, the staffing needed to take the calls and do the checks would have cost millions each year. All money that would not go toward actually dealing with criminals.When the issue was brought up, many members of Congress agreed the requirements were too restrictive and the whole bill failed to pass. The supporters of the bill did not even attempt to listen to the complaints and work out a manageable fix.Did you hear any of that in the media?But what about catching criminals?Well, the bill didn't change anything in regards to enforcing the rules to make sure the people who should not own guns were properly entered into NICS. In fact, other than maybe getting fired, there is NO PENALTY for failing to report a person. We have laws that will jail a teacher or coach that fail to report bullies. We have laws that put priests in prison who fail to report potential inappropriate behaviors in other clergy. But we do not have any laws that punish law enforcement agents that fail to do their job and make sure that dangerous people are reported to the background system. And this bill made no effort to change that.NICS is not open to anyone but federally licensed gun dealers. The left are so worried that the system might be used to check people for things other than guns that they refuse to create a means to allow people to verify someone they are selling a gun to. It would be easy to create an app that takes a photo of the buyer and seller's ID (or just their faces and type in some data) and then return a simple "Proceed" or "Deny" with no other details. You'd have plenty of information to audit for illegal use. And if someone didn't have an ID, they could then use a dealer. Heck, you can't file taxes on-line without submitting some kind of ID, so this isn't anything unique.And yet, the bill did nothing to address the issue of accessing the NICS for easier private sales.Here is the thing. We have 20,000 gun laws in this country. On the federal side, a prohibited person touching a gun could see them in prison for a minimum of 5 years. And yet, we still see cities with high violent crime rates that have virtually no federal cases. Why isn't law enforcement using those stiff federal laws to get the violent people off the streets? Such a program called "Project Exile" worked wonders in Richmond, VA to reduce violent crime dramatically.OK, back to the "Universal Background Check" bill.I spent a lot of words above explaining what the bill would have required of people and why the situation would have been a nightmare. You never saw any of this in the news and the media pretty much ignored the issue.When the bill was defeated, it was never reported that a "terrible bill that would have cost millions and made criminals out of the innocent was defeated", instead, all you ever heard was"The NRA used its influence to defeat the Universal Background Check bill that would have closed the gunshow loophole"Almost everything about that statement is false.So, be careful what you want to "Fight Against". I suspect that most of what you think about the NRA is highly biased due to the way the organization is treated in the media. When you look at the actual facts, many times their concerns are quite valid. And, they have a lot of rank and file law enforcement on their side which helps them represent real world situations. I've found their positions in many cases very well presented. Most of the arguments you get on TV news are highly edited and taken out of context to promote an agenda, not facilitate a debate.Make sure you know what you are fighting for. You might be surprised.

I am a non-US citizen who has less than ten grand worth of stocks in a US internet trading company. How can I transfer the money from the stock sales to my Asian bank? Do I need to pay taxes to the IRS?

Yes. Since you are making money in the US, you will have to report it to the IRS while filing returns. (In case you are using a trading platform, it automatically reports it to the IRS, which must be validated when you are filing a return). One thing you can do is, open an account with a bank from your country which has a branch in the US. They typically have remittance facilities to transfer money to your home country. Depending on the bank, charges may be applied for providing this service. This is the safest and a legal method to transfer funds out of the country.

I live in Pennsylvania, how do I go about getting a full auto AK-74 (legally, of course!) and what will this cost me?

That will be difficult.  Importation of full autos was banned in 1968 and the AK74 hadn't been invented then, so you'd have to find a transferable AK47 that was converted into an AK74 clone.  You also might be able to buy a 47 and get it converted yourself, but check the law on that.Once you find one you'll need a Class 3 FFL to do the transfer, they can guide you through the process.  They usually charge $100-150 for this.  You'll need to submit a Form 4, a fingerprint card and passport photos, your local chief law enforcement officer has to sign off on it first (check to see if they will before starting the process) and $200 for the tax stamp.  Once the BATF has all this they will do the background check and then return the stamped Form 4.  Then the dealer can give you the gun.  The whole thing can take months.Transferable AK47s aren't cheap, 12-15K?  A 74 could easily be $20,000.

How do you fill out a W2 tax form if I'm an independent contractor?

Thanks for asking.If you are asking how to report your income as an independent contractor, then you do not fill out a W-2. You will report your income on your federal tax return on Schedule C which will have on which you list all of your non-employee income and associated expenses. The resulting net income, transferred to Schedule A is what you will pay self-employment and federal income tax on. If this too confusing, either get some good tax reporting software or get a tax professional to help you with it.If you are asking how to fill out a W-2 for someone that worked for you, either get some good tax reporting software or get a tax professional to help you with it.This is not tax advice, it is only my opinion on how to answer this question.

Is the word "arms" in the Second Amendment defined somewhere?

"Arms" is a somewhat archaic word for "weapons." The only common usage of it today is to refer to someone being "armed," or carrying a weapon.This is clearly the context of the usage in the Second Amendment — to "keep and bear arms" means to both own (keep) and carry (bear) them.So what kind of weapons are we talking about? The original context of the Second Amendment was almost certainly broader than the way it is defined today. In 18th Century America, colonists could own cannon, grenades and warships.In the 1939 case U.S. v. Miller, the Supreme Court held that the Second Amendment protected those arms that would be useful to a citizen's militia in a military engagement. The court held that the Second Amendment did not protect short-barrelled shotguns, but the decision seems to imply that machineguns, rocket launchers and antitank rifles would be protected.U.S. v. Heller redefined the meaning of "arms" in the Second Amendment. The decision held that the Second Amendment protected all firearms "commonly is use," but not those that were "dangerous or unusual" without defining those terms.In U.S. v. McDonald, the Supreme Court subsequently held that the Second Amendment was a Fundamental Right and was incorporated onto the states by the 14th Amendment.The problem is that some lower courts are committing the judicial equivalent of civil disobedience — they're essentially ignoring the decision. For example, the Second Circuit ruled that the Connecticut Assault Weapons Ban was constitutional, even though it agreed that the weapons that were banned were protected by the Second Amendment — the sort of twisted logic one might expect from a character in a Kafka novel.So as a practical matter, "arms" seems to mean whatever a particular court wants it to mean. It remains to be seen how a Supreme Court with Neil Gorsuch will interpret the word.BTW: You say, "And to take it even further, the government does not GRANT any rights, it merely enforces them."This is not true. Certain rights expressed in the BOR are considered to be "fundamental" or inherent rights, and certain rights are part of the social contract with the government — like the right to be tried by a jury of your peers.

How does a student pay for college when their parents are able but unwilling to cover the cost?

Here are two discussions in legal terms about when a student is considered independent:How Do I Become Independent on the FAFSA If I Am Under Age 24?Federal Financial Aid and the Independent Student Dependency Status I believe what you will find, is that if you are Under the age of 24 you will primarily be considered a Dependent of your parents.So, if you are 18 and want to attend college, but your parents refuse to pay, then you are stuck paying for it, with No assistance from the Federal Government because if your parents refuse to pay, they certainly are not filling out a FAFSA.Also, it is 100% that your parents will claim you as a Dependent on their tax forms for that year.There is one way around this:   Enlist in the Navy or the Air Force, and get training through the military and attend the DOD's "world wide" community college, then when your service is done, you will be declared independent of your parents, and can transfer into many colleges as a Junior to get your bachelors degree with your GI benefits plus your Federal loans.All the best.

How do I legally purchase a shotgun in Texas?

Be 18 years old or more.Have no felony convictions, misdemeanor domestic violence convictions or restraining orders. Dont be a drug addict, dont have been involuntarily committed to a psych hospital, dont have a dishonorable discharge from the Military, walk into a gun shop, pick out the one you want, fill out the Federal Background Check Form #4473, wait 15 min or so, hand over the cash, walk out

How easy is it to buy an assault rifle in America?

It varies.The first issue to address is 'what is an assault rifle', and the most accurate answer I can give you that it's a design concept, rather than an actual product. I liken it to a 'sports car'. What is, and what isn't, a sports car? The real auto enthusiasts can define what it's *supposed* to be and give you a list of makes and models, none of which are especially abundant or inexpensive. This is pretty much exactly as the gun buffs of the world do. It's not really black and white, but rather shades of gray, and what is and isn't generally boils down to how close a given model comes to complying with the paradigm. The idea of an assault rifle is that it's a lightweight, short rifle firing a small rifle cartridge (.22-.30 caliber bullet from a case of modest capacity) that could ostensibly take the place of the infantry rifle, squad automatic weapon, carbine, and submachine gun. It's really a tall order if you think about it. It's asking a lot! I've always been of the opinion that the closest anything has ever come to being an assault rifle is the US M16 and M16A1. Everything else, including the M16A2, is either a full size battle rifle, a carbine or submachine gun, or else weighs too much to qualify. I'll point out that the M16A2 gained a heavier barrel and true rifle sights adjustable for both windage and elevation versus the simplistic sights most assault rifles have. Losing the full auto setting was a step away from 'assault rifle'. The Kalashnikov, considered an assault rifle by most, is much heavier than the M16 was and only had a 16″ barrel, which is carbine rather than rifle length. The 'AK' is really more a submachine gun that fires a rifle rather than a pistol cartridge. The M16 always was a service rifle first and anything else was a distant second function.An autoloader AR-15 type rifle is 'close enough' to being an assault rifle, really. This is especially true if it is 1) a rifle with a 20″ barrel (versus a carbine with a 16″ barrel) and 2) is very minimalist and features a light weight barrel.From this perspective, they're a bit hard to find! They're kind of old school these days, and most of the 'AR-15' type rifles being sold now are actually carbines. Does it really make any difference? Eh! On the one hand, the US military and law enforcement agencies have really moved toward the carbines as a weapon of choice. On the other hand, serious target shooters still use rifles, and while you can compete in Service Rifle competition, there's no class for carbines that I'm aware of. For use as a weapon, in most cases, an assault rifle and a carbine are about the same but the carbine is handier in built up urban areas and when mounting and dismounting vehicles.That being said……you decide that any autoloader rifle accepting a 20 or 30 round magazine is 'good enough' for your purposes. Most gun shops that have any real traffic flow will carry them because it's what the younger enthusiasts who are actively buying firearms are gravitating toward. Some of the 'big box' stores do offer them, though Wal Mart no longer does. If you're way out in the boonies, you might have some difficulty based on distance, but most of us live reasonably close to a retailer who offers an 'assault rifle' facsimile for sale. Some states require a permit that's akin to a handgun permit, so a visit to the sheriff's office may be in order first. Other than that, they're just a rifle about like anything else excepting a single shot, and there aren't all that many of those around. They don't have any magical powers or special features that place them heads and shoulders above any other type of rifle, although people of smaller stature sometimes find them to be a better fit than a full size hunting or target rifle. They're not as powerful or as accurate as full size centerfire hunting or target rifles are, as a rule. You fill out BATFE Form 4473 when buying one, just like any other firearm.In an era when they say the average US citizen would be hard pressed to afford to deal with a $1000 emergency, coming up with the money to buy an 'assault rifle' is probably the biggest obstacle many people face, followed by finding just the one they want if it's anything out of the ordinary.If one wants to, building an AR-15 rifle from a purchased lower receiver and an assortment of other parts isn't difficult and sometimes is the easiest way to get just what you want. The receiver is legally a firearm and is purchased in exactly the same way, but after that, it's mostly just a bit more time and effort. It's a popular option.
Related content Get and Sign transfer tax form