Establishing secure connection…
Loading editor…
Preparing document…
Get And Sign Board Of Examiners Assisted Living Forms
How It Works
Open form follow the instructions
Easily sign the form with your finger
Send filled & signed form or save
Rate form
Get And Sign Board Of Examiners Assisted Living Forms
SignNow's web-based program is specially designed to simplify the management of workflow and optimize the entire process of qualified document management. Use this step-by-step instruction to fill out the Board of examiners assisted living forms promptly and with perfect accuracy.
How you can complete the Board of examiners assisted living forms online:
To start the form, use the Fill & Sign Online button or tick the preview image of the form.
The advanced tools of the editor will guide you through the editable PDF template.
Enter your official identification and contact details.
Apply a check mark to indicate the answer where expected.
Double check all the fillable fields to ensure complete precision.
Utilize the Sign Tool to add and create your electronic signature to certify the Board of examiners assisted living forms.
Press Done after you finish the document.
Now you can print, download, or share the document.
Address the Support section or get in touch with our Support group in case you have any concerns.
By utilizing SignNow's complete platform, you're able to perform any important edits to Board of examiners assisted living forms, make your customized digital signature in a couple quick actions, and streamline your workflow without leaving your browser.
Video instructions and help with filling out and completing Get and Sign board of examiners assisted living forms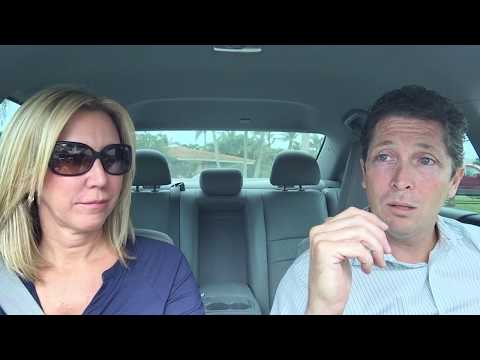 Instructions and Help about Get and Sign board of examiners assisted living forms
hey guys my life consultant here and Cheryl and I we just left Starbucks and she said hey make another video because I look good you do look you do look I did not say that come on I didn't look good no I said you look good yeah no I didn't say I look good you said let's go change yeah I did I said she'd changed her make another video but I just wanted to we wanted to talk to you about scheduling yeah scheduling that's a good question because there's several different ways so personally at our facility we have a seven-to-three shift we have a 3:00 to 11:00 and then we have an overnight from 11:00 p.m. to 7:00 a.m. sometimes we do depending on our needs we do the overlap of overnight from 11:00 p.m. to 9:00 a.m. that way they stay over in the morning to help some small facilities do they hire independent contractors and they did 24 hour shifts so they will do unless you pay the bigger headaches you get yeah you know we don't do that but I mean I'm not being judgmental or anything but our
FAQ
Should the Electoral Office of Australia assist the elderly to vote when they cannot fill out forms?

Thank you for the question.However, you might have misunderstood the article you have attached in support of your question.Ned Kelly is not an elderly person who needs help filling out forms.Ned Kelly is dead. And has been for 139 years. (The article is mistaken to claim 149.[1] )In Australia, dead people are not allowed to vote. Even with the assistance of the Australian Electoral Commission.Footnotes[1] Ned Kelly fact sheet

What happens to all of the paper forms you fill out for immigration and customs?

Years ago I worked at document management company.  There is cool software that can automate aspects of hand-written forms.  We had an airport as a customer - they scanned plenty and (as I said before) this was several years ago...On your airport customs forms, the "boxes" that you 'need' to write on - are basically invisible to the scanner - but are used because then us humans will tend to write neater and clearer which make sit easier to recognize with a computer.  Any characters with less than X% accuracy based on a recognition engine are flagged and shown as an image zoomed into the particular character so a human operator can then say "that is an "A".   This way, you can rapidly go through most forms and output it to say - an SQL database, complete with link to original image of the form you filled in.If you see "black boxes" at three corners of the document - it is likely set up for scanning (they help to identify and orient the page digitally).  If there is a unique barcode on the document somewhere I would theorize there is an even higher likelihood of it being scanned - the document is of enough value to be printed individually which costs more, which means it is likely going to be used on the capture side.   (I've noticed in the past in Bahamas and some other Caribbean islands they use these sorts of capture mechanisms, but they have far fewer people entering than the US does everyday)The real answer is: it depends.  Depending on each country and its policies and procedures.  Generally I would be surprised if they scanned and held onto the paper.   In the US, they proably file those for a set period of time then destroy them, perhaps mining them for some data about travellers. In the end,  I suspect the "paper-to-data capture" likelihood of customs forms ranges somewhere on a spectrum like this:Third world Customs Guy has paper to show he did his job, paper gets thrown out at end of shift. ------>  We keep all the papers! everything is scanned as you pass by customs and unique barcodes identify which flight/gate/area the form was handed out at, so we co-ordinate with cameras in the airport and have captured your image.  We also know exactly how much vodka you brought into the country. :)

Are there any chances to fill out the improvement form for 2019 of the RBSE board for 12 class?

Hari om, you are asking a question as to : " Are there any chancesto fill out the improvement form for 2019 of the RBSE Board for 12 class?". Hari om. Hari om.ANSWER :Browse through the following links for further details regarding the answers to your questions on the improvement exam for class 12 of RBSE 2019 :how to give improvement exams in rbse class 12is there a chance to fill rbse improvement form 2019 for a 12th class studentHari om.

Is it necessary to fill out the forms for the 12th Board Improvement Exam from the same school?

No. Not at allU don't need to enroll in any school for appearing in improvement exam of 12th boards u can easily do it by your own and sit in an examination hall as a private candidate which is considered equivalent to the regular students, only the difference is that u don't go to school..That's enough for this question, i thinkPls upvote the answer if u feel it helpful

What if I filled the CBSE board instead of the UP board while filling out the JMI application form?

contact JMI through an email. or contact them regarding the same through telephone . They have the power to change any part of your application and only they can help you so do it soon .IF U FIND IT USEFUL THEN UPVOTE ME

How can I fill out Google's intern host matching form to optimize my chances of receiving a match?

I was selected for a summer internship 2016.I tried to be very open while filling the preference form: I choose many products as my favorite products and I said I'm open about the team I want to join.I even was very open in the  location and start date to get host matching interviews (I negotiated the start date in the interview until both me and my host were happy.) You could ask your recruiter to review your form (there are very cool and could help you a lot since they have a bigger experience).Do a search on the potential team.Before the interviews,  try to find smart question that you are going to ask for the potential host (do a search on the team  to find nice and deep questions to impress your host). Prepare well your resume.You are very likely not going to get algorithm/data structure questions like in the first round. It's going to be just some friendly chat if you are lucky. If your potential team is working on something like machine learning, expect that  they are going to ask you questions about machine learning, courses related to machine learning you have and relevant experience (projects, internship). Of course you have to study that before the interview. Take as long time as you need if you feel rusty. It takes some time to get ready for the host matching (it's less than the technical interview)  but it's worth it of course.
Related content Get and Sign board of examiners assisted living forms