Establishing secure connection…
Loading editor…
Preparing document…
Get And Sign Rei 7 5 Form
How It Works
Open form follow the instructions
Easily sign the form with your finger
Send filled & signed form or save
Rate form
Get And Sign Rei 7 5 Form
SignNow's web-based software is specifically developed to simplify the management of workflow and improve the whole process of qualified document management. Use this step-by-step guide to fill out the Rei 7 5 form quickly and with ideal precision.
The way to complete the Rei 7 5 form on the internet:
To start the document, utilize the Fill & Sign Online button or tick the preview image of the form.
The advanced tools of the editor will direct you through the editable PDF template.
Enter your official contact and identification details.
Use a check mark to point the choice wherever necessary.
Double check all the fillable fields to ensure full accuracy.
Utilize the Sign Tool to create and add your electronic signature to certify the Rei 7 5 form.
Press Done after you fill out the document.
Now you are able to print, save, or share the document.
Follow the Support section or contact our Support staff in case you have got any questions.
By using SignNow's complete service, you're able to perform any essential edits to Rei 7 5 form, create your personalized electronic signature within a few fast actions, and streamline your workflow without the need of leaving your browser.
Video instructions and help with filling out and completing Get and Sign rei 7 5 form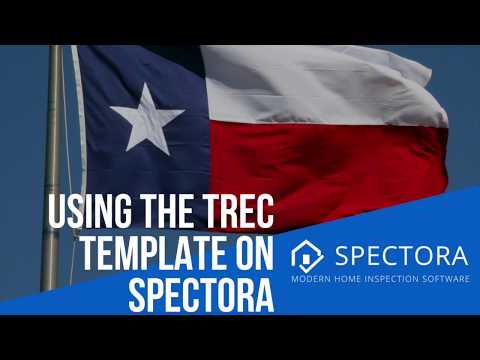 Instructions and Help about Get and Sign rei 7 5 form
Music maybe Texas inspectors Kevin Wagstaff here expect for today I'm gonna walk you through how to get up and running inspect for ID using our Trek are the I 7-5 template that outputs the proper form that you to give over to Texas so let's get started sign up for a trial account field vlogging and light on the dashboard first you're gonna want to go into the templates center to make sure that you have the tracks completely able so you'll go into templates or new it's not in there yet and then click on browse the templates enter the top and center go down here you'll see the strike RBIs click on that I don't import the template to your account make sure it's a better appears on all so when you go there to the drop down you can see the top it strikes the quiet sections here then you can get started created into inspection one thing to make you aware is that we work with about a dozen reputable home inspection companies in Texas to refine the form to get it in line with track standards s
FAQ
Can you add 5 odd numbers to get 30?

It is 7,9 + 9,1 + 1 + 3 + 9 = 30Wish you can find the 7,9 and 9,1 in the list of1,3,5,   7,9    ,11,13,151,3,5,7,      9,1    1,13,15

Mathematical Puzzles: What is () + () + () = 30 using 1,3,5,7,9,11,13,15?

My question had been merged with another one and as a result, I have added the previous answer to the present one. Hopefully this provides a clearer explanation. Just using the numbers given there, it's not possible, because odd + odd = even, even + odd = odd. 30 is an even number, the answer of 3 odd numbers must be odd, it's a contradiction. If what people say is true, then the question is wrongly phrased its any number of operations within those three brackets must lead to 30. Then it becomes a lot easier. Such as 15 + 7 + (7 + 1). That would give 30. But it assumes something that the question does not state explicitly and cannot be done that way. I still stick to my first point, it can't be done within the realm of math and just using three numbers, if not, then the latter is a way to solve it.EDIT:   This question has come up many times, Any odd number can be expressed as the following, Let [math]n, m, p[/math] be an odd number, [math] n = 1 (mod[/math] [math]2), m = 1 (mod[/math] [math]2), p = 1 (mod[/math] [math]2)[/math][math]n+m+p = 1 + 1 + 1 (mod[/math] [math]2)[/math]Let's call [math]n+m+p[/math] as [math]x[/math][math]=> x = 3 (mod[/math] [math]2)[/math]Numbers in modulo n can be added, I'll write a small proof for it below, [math]a = b (mod[/math] [math]n), c = d (mod[/math] [math]n)[/math][math]a+c = b+d (mod[/math] [math]n)[/math]We can rewrite [math]b[/math] and [math]d[/math] in the following way, [math]n | (b - a) => b-a = n*p[/math] (for some integer p) [math]b = a + np[/math][math]b = a + np, d = c + nq[/math][math]b + d = a + np + c + nq[/math][math]b+d = a + c + n(p + q)[/math]Now we have shown that our result is true, moving forward, [math]3 = 1 (mod[/math] [math]2)[/math][math]x = 1 (mod[/math] [math]2)[/math]Therefore the sum of three odd numbers can never be even. It will always be congruent to 1 in mod 2.(This was what I wrote for a merged answer).Modular arithmetic  - Link on modular arithmetic, the basic operations. Modular multiplicative inverse - The multiplicative inverse in modular operations.Congruence relationFermat's little theorem Modular exponentiation - As title suggests.Good luck!

How do you fill out line 5 on a 1040EZ tax form?

I suspect the question is related to knowing whether someone can claim you as a dependent, because otherwise line 5 itself is pretty clear.General answer: if you are under 19, or a full-time student under the age of 24, your parents can probably claim you as a dependent. If you are living with someone to whom you are not married and who is providing you with more than half of your support, that person can probably claim you as a dependent. If you are married and filing jointly, your spouse needs to answer the same questions.Note that whether those individuals actually do claim you as a dependent doesn't matter; the question is whether they can. It is not a choice.

_+_+_+_+_ = 30. How do you fill in the blanks using 1, 3, 5, 7, 9, 11 or 13?

15 + 13 + (11-9) + (7-5) + (1-3) = 30

How do you fill out the I-797 Form properly?

You don't.I-797, "Notice of Action," is the USCIS form they use to notify you that they received or acted upon something you filed with them. You generally don't fill those at all, you merely receive them.Form I-797: Types and Functions

How a Non-US residence company owner (has EIN) should fill the W-7 ITIN form out? Which option is needed to be chosen in the first part?

Depends on the nature of your business and how it is structured.If you own an LLC taxed as a passthrough entity, then you probably will check option b and submit the W7 along with your US non-resident tax return. If your LLC's income is not subject to US tax, then you will check option a.If the business is a C Corp, then you probably don't need an ITIN, unless you are receiving taxable compensation from the corporation and then we are back to option b.
Related content Get and Sign rei 7 5 form