Establishing secure connection…
Loading editor…
Preparing document…
Get And Sign Medical Insurance Claim Form
How It Works
Open form follow the instructions
Easily sign the form with your finger
Send filled & signed form or save
Rate form
Get And Sign Medical Insurance Claim Form
SignNow's web-based application is specially designed to simplify the organization of workflow and optimize the entire process of competent document management. Use this step-by-step guideline to complete the Medical insurance claim form promptly and with ideal precision.
How to complete the Medical insurance claim form on the web:
To get started on the form, utilize the Fill & Sign Online button or tick the preview image of the document.
The advanced tools of the editor will lead you through the editable PDF template.
Enter your official identification and contact details.
Utilize a check mark to point the answer wherever demanded.
Double check all the fillable fields to ensure complete accuracy.
Utilize the Sign Tool to add and create your electronic signature to certify the Medical insurance claim form.
Press Done after you fill out the document.
Now you may print, download, or share the form.
Address the Support section or contact our Support staff in case you have any concerns.
By utilizing SignNow's complete service, you're able to perform any required edits to Medical insurance claim form, make your customized digital signature in a couple of fast steps, and streamline your workflow without leaving your browser.
Video instructions and help with filling out and completing Get and Sign medical insurance claim form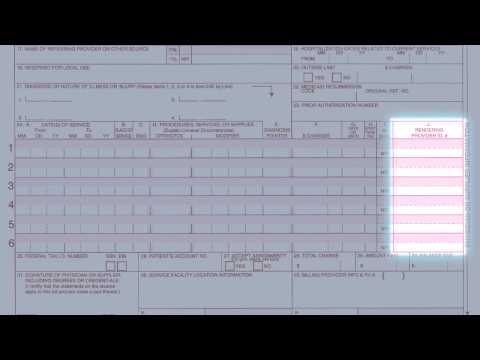 Instructions and Help about Get and Sign medical insurance claim form
welcome to go beyond learning experiences by code Metro our goal in creating this series is to provide you with tangible oftentimes little-known tips that you can apply to both your business and your career our topics will vary as will our speakers and we welcome you to visit our website to get the latest edition of go beyond we appreciate your feedback and invite you to send us your thoughts and questions as well as any suggestions you might have for future topics our first edition of go beyond focuses on tips for completing the CMS 1500 form for faster payment our presenter today is our own chief operating officer dr. kim finger kim has an extensive background in autism having served as a direct service provider in connecticut many years ago after which she segwayed into the world of executive coaching prior to joining code Metro Kim was the chief operating officer at autism spectrum therapies a large california-based autism services company Kim created the insurance billing departme
FAQ
Do the HIPAA laws prohibit Health Insurance companies from allowing members to fill out and submit medical claim forms on line?

No, nothing in HIPAA precludes collecting the claim information online.However, the information needs to be protected at rest as well as in-flight. This is typically done by encrypting the connection (HTTPS) as well the storage media

How do I file a workers compensation claim?

There are three easy steps to filing a workers comp claim.First, report the injury to your manager or employer.Second, fill out a claim form and submit it to the HR or the office that transacts with your company's insurer.Third, make sure the claim is filed as soon as possible with the insurance company.In claiming workers comp benefits, it's important to be quick and to act with urgency. That way you'll get immediate medical attention and avoid other complications to your health that may arise from the injury.Being quick also means meeting the deadline set for the filing of claims after the accident has happened. That limit is specified in the workers' comp insurance policy that your company has. Every worker should be aware of the contents of his/her employer's insurance policy, as well as state laws on workers comp.I also advise that you keep copies of all the documents pertaining to your claim, including the injury report that you'll submit to your employer and the claim form that will be given to the insurer. Make copies of these documents and other papers like medical certificates that may come in handy in case something goes wrong with your injury claim.

How can Canada afford free healthcare for every Canadian?

Thanks for your question. First of all, Canada does not have completely "free healthcare," (we "pay" indirectly through our income taxes, of course, among other sources) nor do we have "socialized healthcare" like the U.K. Our universal healthcare is more like a nationwide group insurance policy that benefits from huge economies of scale and the efficient use of resources that follows from a more planned, centralized approach, and our doctors are not employed by the government. They have their private practices or are employed by hospitals, and bill the government per service.Our healthcare is as mentioned partly subsidized by income taxes, and then each province or territory has other means of funding their own system. For example, in Ontario, most alcohol sales are controlled by the Liquor Control Board of Ontario, and their revenue is one of the chief sources of funding for our provincial system (amounting to $2+ billion as of 2017–18).Each province or territory then receives a transfer payment from the federal government. The provinces have a certain degree of freedom to deliver the services that best suit their needs, but there are limits to this. To receive their federal transfer payment they must adhere to the five core principles set out in the Canada Health Act. These are: Public administration; universality, portability, comprehensiveness, accessibility.Canada's taxes per capita are comparable to U.S. tax rates, by the way, not significantly higher.Costs of drugs are considerably lower, because the provincial governments negotiate directly with drug companies (economies of scale). A nationwide prescription drug plan is planned to roll out in 2022.Canadian hospitals are not public, but 95% are non-profit organizations and are bound by strict budgets.Canadians are guaranteed free care for medically necessary procedures and tests and surgical dentistry. This means that care not deemed necessary by each province may be charged for or involve co-pay.Regular dental care outside of a hospital setting is generally not covered, except for the very young and for seniors; people have private insurance or insurance through work for dental care. (My personal opinion is that the lack of coverage for dental care is a significant flaw in the system, and should be addressed. However, when I needed urgent wisdom tooth surgery twenty years ago, my surgery took place in hospital, under general anesthetic, and therefore the costs were completely covered.)Medications mostly involve a small co-pay, but a doctor can also admit a patient to hospital, in which case the drugs are free. Each province has its own program for medications and list of drugs covered. These programs are usually geared to your income after tax. For example, there are usually different programs for Seniors (65+), people on social welfare, diabetics, those needing expensive drugs (e.g. HIV-related illnesses or palliative care) and even over-the-counter meds if your doctor states they are necessary. Co-pay is often only $2 per prescription. Where there is an exact equivalent generic version of a drug, this is provided as they are normally a lot cheaper. However, if you have had adverse reactions to generics, they will provide the brand name versions.Also let's address the topic of wait times, often given as a reason that Canada's system is "broken."Our system is not broken. One of the ways we keep costs down and are fiscally conservative is by limiting supply of elective and non-essential procedures. Sure Americans might get a hip replacement or MRI scan a bit faster, but with the result that their health care costs are much higher. (Americans also ration healthcare: with high fees. Unfortunately, this amounts to limiting demand, but health care isn't something you can decide not to have— if you need heart surgery you need heart surgery. No one in Canada will ever go bankrupt because of medical bills, because there essentially aren't any.)We could reduce wait times if that was our primary goal. It's not.So the answer is: Through efficient use of taxes, by covering only medically necessary procedures and drugs, by rationing supply of non-necessary procedures, by negotiating drug prices at the provincial level and by not running on a for-profit basis, but on a strict budget.No system is perfect, but I'm grateful for my country's system. I have always received excellent care and can't imagine living without this. It's part of the Canadian identity, really.

Is it legal to have an unregistered off-the-grid (no birth certificate) baby in the USA?

I was actually roommates with someone in College whose parents decided to have him "off-grid". Let me just say this: Stop even entertaining the idea of having a baby off-grid. It really makes your child's life unnecessarily hard and your kid will forever resent you for putting that pain on them.I'll get into the details in a moment, but first let me address the question proposed above. Yes, technically speaking it is not a crime to have your baby off-the-grid in the U.S.A. However, a lot of details surrounding the event would be illegal. First of all, any licensed midwife or doctor is required by law to file a birth certificate or they actually risk losing their license and getting a misdemeanor. If you forced them or threatened them to not file the birth certificate that would make you a likely accomplice and would not go over well with the authorities.But let's ignore that for a moment and just assume you know how to birth a child on your own and can do it in your basement without any professional medical physician there to oversee you (which would be the only way you could pull this off). In this case you wouldn't get thrown in jail for failing to get a birth certificate and no crime would have been committed. However you just set up a very difficult life for your child.These are some of the things I was told from by my roommate who didn't have a social security number until he was 20 years old.No, he could not get a (legal) jobQuite literally he didn't qualify to get even a job at McDonalds. If you remember the last job you got no matter how prestigious or demeaning it was, you had to fill out a bunch of paperwork. Most of these forms require you to have a SSN (social security number) to properly fill them out. However the important one is the form labeled I-9. This form is required to be submitted by every employer after hiring a new employee. This form serves only one purpose, to determine that you are eligible to work in the United States. Your child (and my roommate) would not be able to complete this form which every employer must get filled out before starting employment with a new employee. Your child will not be able to get a job because of this.Yes, he can evade paying taxes.Okay, so this sounds like a perk I guess. But my roommate did not have to pay taxes. The government basically didn't know he existed, so they never knew he was not paying. But then again he didn't have a job. So would you rather have a job and pay some taxes or not ever be able to work except under the table for below minimum wage? Given that choice, taxes sound pretty awesome! Keep in mind that this also means your child is not eligible for any tax benefits or credits such as those that students get while going to college.No, You as the parent can not claim him as a dependent on your taxesYou're already dealing with a child, wouldn't it be great to get that child tax credit? Every year you'll basically be paying out of pocket for deciding not to get them a SSN.Yes, he can attend public school through 12th gradeHe would be able to attend school through high school without a social security number.No, he can not attend collegeWhile high school and lower education is okay, your child will never be able to attend collegeYes, he can go to the doctorThe doctor will still see your child and provide him his shots. However…No, he will not be covered under your family insurance (or qualify for Medicare/Medicaid)So you'll need to plan on paying for all doctor appointments out of pocket.No, he can not travel abroad (even to Canada)You'd best hope none of your child's friends decide to go to Cancun for spring break. Your child will not be eligible to leave the country or return to the US if he manages to leave (unless he plans to climb Trump's wall)No, he will not be able to drive a carOkay, well nothing is stopping him from physically driving a car, but he would not be able to get a driver's license and thus, can not LEGALLY drive. Hope he doesn't get pulled over.No, he will not be able to voteOnce old enough he will not be able to register to vote.Yes, he can avoid the draftWell the good news is that like taxes, he can skirt the requirement to join the draft when he turns 18.No, he can't get a loanThis means no credit cards, no car loan, no home, nothing. I'm sure plenty of people will claim these are all evil anyway, but these have powerful impacts on someone's life. There might be times he needs it. (and when used properly none of these are bad things).No, he will not have a credit scoreThis goes with the above one, but he will not be able to work on this which affects your entire life/future. This also will disqualify him from renting most homes or apartments he is looking at.Basically your child will be treated as an illegal immigrant. Why put them through this when they are entitled to the benefits that the United States provides its citizens? There are people in other countries dying to get what your child is entitled to and you are (considering) denying your child those abilities? It just doesn't make sense.Get them a SSN and if your child decides at 20 that he wants to live off-the-grid than he can burn his Social Security Card and go in the woods and hide from the government. But don't be selfish enough to make that decision for them.My roommate resents his parents for not giving him a SSN. While all his friends in high school were driving, he couldn't. While his friends go to Cancun for spring break, he had golden handcuffs in the U.S. and can't leave. And worst of all he said was that while all his friends were earning money from jobs in high school, he couldn't get a job.The job part was the hardest for him. He couldn't leave the house or move out when he turned 18. He was stuck at home.Him working on getting a social security number was difficult and took him two years. He started when he turned 18 to get one once he realized he couldn't go to college, he couldn't get a job, he couldn't rent an apartment, and thus will never really be able to be independent from his parents. It took two years and then at 20 he was able to get one and start working and going to school.He forever resented his parents. Don't be those parents…

How do I zero down to a particular term insurance plan and be sure that my family faces least difficulty in claiming it?

Your family will face the least difficulty in claiming the benefits arising out of an unfortunate event whenWhile taking term you put up all the information correctly. If you smoke you mention you smoke , if you take alcohol you mention you take alcohol. Mention all illnesses that you have and the medications if any you take to counter them.Once you have taken the cover sit with your spouse or family and make them understand the claims process , make them aware about the office addresses ,the help line number etc. Many people think that just buying a term is adequate , it is not. Making your family members understand about the claims process and term benefits is equally important.A contract of insurance is based on the Principle of "uberima fides" meaning the contract or the insurance is accepted in utmost faith. Any incorrect information from your end would terminate the benefits of your policy.If there are more than one dependents in your family , for eg your spouse and your mother , use bifurcation of term benefits. You can select what percentage of proceeds does one receive. You are under the duty to secure both your mother and your spouse , take care of that aspect.Make sure premiums are paid regularly.Check for additional riders such as disability benefit or terminal illness benefit applicable to your policy. Be aware about what your are buying.Buy online , it is easy , smooth and transparent. You will your details so it is assumed that you won't mention anything incorrect while filing the form.Just take these steps and you will be able to select just the right term for your self.

In what cases do you have to fill out an insurance claim form?

Ah well let's see. An insurance claim form is used to make a claim against your insurance for financial, repair or replacement of something depending on your insurance. Not everything will qualify so you actually have to read the small print.

How can I claim the VAT amount for items purchased in the UK? Do I need to fill out any online forms or formalities to claim?

Easy to follow instructions can be found here Tax on shopping and servicesThe process works like this.Get a VAT 407 form from the retailer - they might ask for proof that you're eligible, for example your passport.Show the goods, the completed form and your receipts to customs at the point when you leave the EU (this might not be in the UK).Customs will approve your form if everything is in order. You then take the approved form to get paid.The best place to get the form is from a retailer on the airport when leaving.
Related content Get and Sign medical insurance claim form