Establishing secure connection…
Loading editor…
Preparing document…
Get And Sign Bwh Leave Of Absence Form
How It Works
Open form follow the instructions
Easily sign the form with your finger
Send filled & signed form or save
Rate form
Get And Sign Bwh Leave Of Absence Form
SignNow's web-based application is specifically developed to simplify the arrangement of workflow and improve the process of qualified document management. Use this step-by-step guideline to complete the Bwh leave of absence form quickly and with ideal accuracy.
How you can complete the Bwh leave of absence form on the internet:
To start the form, use the Fill & Sign Online button or tick the preview image of the form.
The advanced tools of the editor will direct you through the editable PDF template.
Enter your official contact and identification details.
Use a check mark to indicate the answer where needed.
Double check all the fillable fields to ensure total precision.
Make use of the Sign Tool to create and add your electronic signature to certify the Bwh leave of absence form.
Press Done after you finish the form.
Now you are able to print, save, or share the document.
Follow the Support section or contact our Support team in case you've got any questions.
By using SignNow's comprehensive service, you're able to complete any important edits to Bwh leave of absence form, create your personalized digital signature in a couple of quick steps, and streamline your workflow without leaving your browser.
Video instructions and help with filling out and completing Get and Sign bwh leave of absence form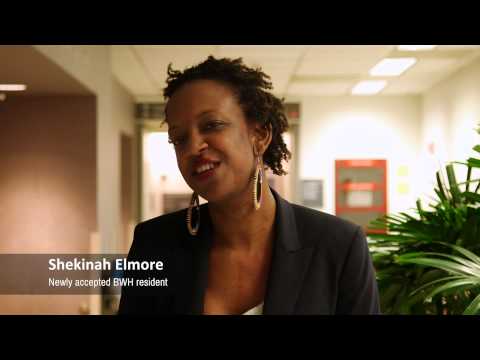 Instructions and Help about Get and Sign bwh leave of absence form
today's a banner day for our department for the Brigham we just completed our internship selection match and we managed 74 of the most spectacular and inspiring medical students from around the country who want to come to the Brigham to do their internship congratulations to all of you who have just matched here at the Brigham I wish you all the best and know that we're here to help you and support you and just some so glad you have part of the Brigham family so the Brigham is where I've always wanted to be and it's just a place that I was looked up to I feel like a lot of people were kind of figuring out along the enemy trail but they wanted to be but I knew that this is what I wanted and so to see you know when I open up today this is he bring on winning something I was unbelievable I was in shock I couldn't do anything my fiancee my parents they were crying and I just I was blown away it's just such a privilege to be gay I think medicine it's sort of a longer journey for me initiall
FAQ
How can I fill out Google's intern host matching form to optimize my chances of receiving a match?

I was selected for a summer internship 2016.I tried to be very open while filling the preference form: I choose many products as my favorite products and I said I'm open about the team I want to join.I even was very open in the  location and start date to get host matching interviews (I negotiated the start date in the interview until both me and my host were happy.) You could ask your recruiter to review your form (there are very cool and could help you a lot since they have a bigger experience).Do a search on the potential team.Before the interviews,  try to find smart question that you are going to ask for the potential host (do a search on the team  to find nice and deep questions to impress your host). Prepare well your resume.You are very likely not going to get algorithm/data structure questions like in the first round. It's going to be just some friendly chat if you are lucky. If your potential team is working on something like machine learning, expect that  they are going to ask you questions about machine learning, courses related to machine learning you have and relevant experience (projects, internship). Of course you have to study that before the interview. Take as long time as you need if you feel rusty. It takes some time to get ready for the host matching (it's less than the technical interview)  but it's worth it of course.

How do I fill out the form of DU CIC? I couldn't find the link to fill out the form.

Just register on the admission portal and during registration you will get an option for the entrance based course. Just register there. There is no separate form for DU CIC.

Do military personnel need money to fill out a leave request form?

It's great that you asked. The answer is NO. Also, whatever you are doing with this person, STOP!Bloody hell, how many of these "I need your money to see you sweetheart" scammers are there? It's probably that or someone totally misunderstood something.All military paperwork is free! However, whether their commander or other sort of boss will let them return or not depends on the nature of duty, deployment terms, and other conditions. They can't just leave on a whim, that would be desertion and it's (sorry I don't know how it works in America) probably punishable by firing (as in termination of job) or FIRING (as in execution)!!!Soldiers are generally paid enough to fly commercial back to home country.Do not give these people any money or any contact information! If you pay him, you'll probably get a receipt from Nigeria and nothing else.

Does the IRS require unused sheets of a form to be submitted? Can I just leave out the section of a form whose lines are not filled out?

This is what a schedule C I submitted earlier looks like :http://onemoredime.com/wp-conten... So I did not submit page 2 of the schedule C - all the lines on page 2 (33 through 48) were blank.

How do former Pixar employees feel about John Lasseter's leave of absence?

I'm sad and disappointed. I've known John since 1983. I know that he loves to hug and touch people out of affection. I've never seen him mistreat a woman in my presence. But I don't doubt the stories women are telling, to be clear. (I even know of one who had his hand on her knee and didn't feel threatened or disrespected, so there's that.) He's never been a Harvey Weinstein. I think he just failed to respect personal spaces. That's not an excuse, but some context.I've been hugged and kissed by a drunk JL at a party. He told me he loved me. That was a little awkward, but not scarring in my case. I can certainly see how it could be for someone else.As a teetotaler I was always sensitive to the alcohol in Pixar culture. Just about every department has a bar, and I don't think that on balance that has been a good thing. But the company seemed to think it was funny. I always worried that this was one of Walt Disney's habits that John probably shouldn't have emulated.Anyway, my hope for John is that he can use this time to get his head on straight. Few people have any idea how much pressure he operates under (much of it self inflicted). My hope for the affected women (and, perhaps, men) is that they'll be able to heal.It's been a few more days, and more revelations. I must amend my answer. I'm beyond sad and disappointed now. I feel sick. And shocked. As you can tell from the first answer there are some things I could imagine. But I had no idea. Now, as John got more powerful I saw him less and less. I never suspected anything like this for a moment, though. A lot of people are as shocked as I am. I still think it's worth pointing out that this isn't close to a Harvey Weinstein. But I'm still sad and feeling sick. My best hopes and wishes, useless as they are, remain with the affected women. And I do hope John gets it together.
Related content Get and Sign bwh leave of absence form