Establishing secure connection…
Loading editor…
Preparing document…
Get And Sign Provider Data Form - Gateway Health Plan
How It Works
Open form follow the instructions
Easily sign the form with your finger
Send filled & signed form or save
Rate form
Get And Sign Provider Data Form - Gateway Health Plan
SignNow's web-based application is specifically created to simplify the management of workflow and enhance the whole process of competent document management. Use this step-by-step guide to fill out the Provider Data Form - Gateway Health Plan swiftly and with ideal accuracy.
Tips on how to complete the Provider Data Form - Gateway Health Plan online:
To begin the form, utilize the Fill & Sign Online button or tick the preview image of the blank.
The advanced tools of the editor will lead you through the editable PDF template.
Enter your official contact and identification details.
Apply a check mark to point the choice where demanded.
Double check all the fillable fields to ensure complete accuracy.
Use the Sign Tool to add and create your electronic signature to certify the Provider Data Form - Gateway Health Plan.
Press Done after you finish the form.
Now it is possible to print, download, or share the document.
Follow the Support section or get in touch with our Support staff in the event you've got any concerns.
By utilizing SignNow's complete solution, you're able to carry out any necessary edits to Provider Data Form - Gateway Health Plan, generate your personalized electronic signature in a few quick steps, and streamline your workflow without leaving your browser.
Video instructions and help with filling out and completing Get and Sign Provider Data Form - Gateway Health Plan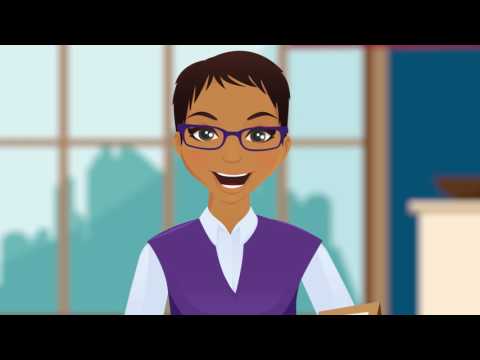 Instructions and Help about Get and Sign Provider Data Form - Gateway Health Plan
are you selecting a health plan for you or your family and need assistance finding a local provider you have come to the right place the New York state provider and health plan lookup gives you all the information you need in one place all you need is internet access and no personal information is required to use the lookup here's how it works let's say you already have a doctor or other health care provider the lookup is an easy way to find out which health plans they participate with just enter the name of your healthcare provider or the name of their practice next click search and you will see a list of health plans your provider participates in if you don't have a provider yet no problem the lookup can help you with that too simply select the health plan and the type of insurance you have and you will see a list of all the health care providers that participate with that plan looking to narrow your search you can search by provider specialties such as pediatrician cardiologist or d
FAQ
What service can I use to have a website visitor fill out a form, put the data in the form into a prewritten PDF, then charge the visitor to download the PDF with the data provided filled in?

You can use FormAPI to set up PDF templates, which can be filled out with an online form. FormAPI doesn't support charging people to download the PDF, but you could use Stripe for this (would require some programming.)

If I receive a health care coverage questionnaire from my current provider, am I required to fill it out?

I can't say whether you would be contractually obligated. It's a very good idea to complete the survey and send it in as the carrier may put claims processing on hold for you until it receives your updated information. This means your providers won't get paid and when they don't get paid it's you they will be looking for.The insurance company sends these questionnaires because when someone has more than one form of insurance the different carriers take on roles — primary, secondary, tertiary, etc. The primary carrier pays first according to the terms of the policy. The secondary company will pay second, but they will only consider what's left after the primary pays.For example, let's say your ER visit was $2000. Your deductible is $1000 with the primary carrier and the primary insurance pays $1000.Your deductible with the secondary insurance is only $500. The secondary carrier is now looking at a bill for $1000. They pay $500.In the end, you paid $500, primary paid $1000, and secondary paid $500.If you only gave the provider information on your secondary insurance, they would be billed that while $2000 (as the ER wouldn't know about your other coverage). The secondary carrier, knowing they're second, will insist it's sent to the primary carrier for payment first.If they don't know there's a primary carrier, this becomes a very different financial situation for them — instead of $500, they pay $1500! That's your full bill less the $500 you pay out of pocket.Not knowing about the primary carrier just cost the secondary insurance an additional $1000.It's for this reason that they keep sending you questionnaires, and for this reason that they could hold off on processing your claims if you don't respond. In the end their goal is to save as much money as possible by making sure that they don't pay anything for which they aren't liable.

What form does a soldier in the military need to fill out to add someone they are married to in the military data base?

What form does a soldier in the military need to fill out to add someone they are married to in the military data base?The soldier must take a copy of the marriage certificate to his personnel office to get his spouse enrolled in DEERS and fill out a DD 1172. He must update his DD 93 and should (but is not required to) update his SGLI beneficiaries.None of this costs any money at all. Since all of this information is readily available to anyone who is actually in the military, my guess is that you are falling victim to a scammer.Military Romance Scams by Sean Sanders on Posts

How can I fill out Google's intern host matching form to optimize my chances of receiving a match?

I was selected for a summer internship 2016.I tried to be very open while filling the preference form: I choose many products as my favorite products and I said I'm open about the team I want to join.I even was very open in the  location and start date to get host matching interviews (I negotiated the start date in the interview until both me and my host were happy.) You could ask your recruiter to review your form (there are very cool and could help you a lot since they have a bigger experience).Do a search on the potential team.Before the interviews,  try to find smart question that you are going to ask for the potential host (do a search on the team  to find nice and deep questions to impress your host). Prepare well your resume.You are very likely not going to get algorithm/data structure questions like in the first round. It's going to be just some friendly chat if you are lucky. If your potential team is working on something like machine learning, expect that  they are going to ask you questions about machine learning, courses related to machine learning you have and relevant experience (projects, internship). Of course you have to study that before the interview. Take as long time as you need if you feel rusty. It takes some time to get ready for the host matching (it's less than the technical interview)  but it's worth it of course.

How does one choose the best global health insurance plans for frequent travelers or expatriates?

Best International Health Insurance CompaniesThere are a number of options for international citizens and expatriates. You can buy global plans from an international provider, a local national plan within the country you are living in, or a private plan from a domestic private insurance company. All are good options. Your decision should be made based on your needs and the options available in the country where you are living.The following article describes this decision process in a little more detail: Choosing an Expatriate Health Insurance Plan In short, some countries have great national plans and you will want to sign up for it if you can. Other countries have terrible national plans and you will want a private plan. In that case, Compare International Health Insurance for Expatriates and choose the best option for your needs.What are the Best International Health Insurance ProvidersBelow is a comprehensive list of international insurance companies that offer the best in service, benefits, coverage and rates. As always, review the terms of the policy carefully andCigna was one of the first companies to offer expatriate or global medical insurance plans and they remain a leading international provider. Free Quote / ApplyGeoBlue Global Medical – Designed for US citizens abroad. GeoBlue is an independent licensee of the Blue Cross Blue Shield Association and offers both short term travel medical plans as well as long term international health plans. Blue Cross Blue Shield is a federation of 37 independent health insurance providers in the United States. GeoBlue is a trade name of Worldwide Insurance Services, LLC (Worldwide Services Insurance Agency, LLC in California and New York), an independent licensee of the Blue Cross Blue Shield Association. Free Quote / ApplyInternational Medical Group – IMG offers the widest range of products, from trip cancellation to long term international medical plans (IMG Global Medical). For more than 20 years, IMG has provided international medical insurance, travel insurance and impeccable service to the international community insuring clients in more than 170 countries worldwide. Free Quote / ApplyAllianz – One of the biggest insurance providers in the world, Allianz is a Germany company. Allianz Worldwide is the international health division of Allianz Worldwide Partners and part of the Allianz Group. The company is well known for its international reach, and for providing international health insurance for employees.Aetna International – With more than 160 years of experience in health care, Aetna has specialized in international health benefits insurance for more than 55 years ― with a growing global footprint to reach wherever you travel. They have been recognized with such prestigious awards as "Best International Private Health Insurance Provider" and "Health Insurer of the Year."BUPA International health Plan – Offers over 65 years of medical expertise and dedication to health. They have a global team of advisers and health experts who, between them, speak multiple languages – and a service that exceeds expectations. These are just a few of the​ things that make Bupa Global different. Explore how we provide you with world-class cover and stand apart from the rest.- See more at: https://www.internationalinsuran...
Related content Get and Sign Provider Data Form - Gateway Health Plan