Establishing secure connection…
Loading editor…
Preparing document…
Get And Sign Request Letter For Concrete Cube Test Form
How It Works
Open form follow the instructions
Easily sign the form with your finger
Send filled & signed form or save
Rate form
Get And Sign Request Letter For Concrete Cube Test Form
SignNow's web-based application is specially developed to simplify the organization of workflow and optimize the entire process of qualified document management. Use this step-by-step instruction to fill out the Request letter for concrete cube test form quickly and with ideal accuracy.
Tips on how to complete the Request letter for concrete cube test form on the internet:
To begin the form, use the Fill & Sign Online button or tick the preview image of the blank.
The advanced tools of the editor will guide you through the editable PDF template.
Enter your official identification and contact details.
Use a check mark to indicate the choice wherever needed.
Double check all the fillable fields to ensure full precision.
Use the Sign Tool to add and create your electronic signature to certify the Request letter for concrete cube test form.
Press Done after you finish the document.
Now you'll be able to print, download, or share the document.
Refer to the Support section or get in touch with our Support crew in the event that you have any concerns.
By utilizing SignNow's comprehensive solution, you're able to perform any necessary edits to Request letter for concrete cube test form, generate your customized digital signature in a few quick actions, and streamline your workflow without leaving your browser.
Video instructions and help with filling out and completing Get and Sign request letter for concrete cube test form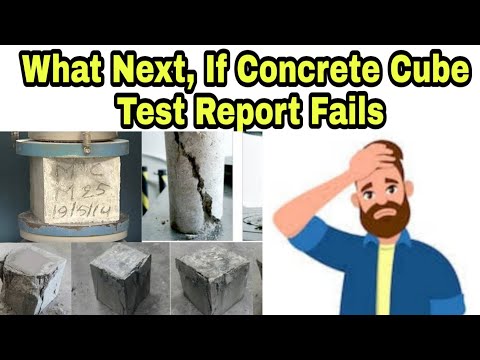 Instructions and Help about Get and Sign request letter for concrete cube test form
Music Music hello friends welcome to my channel cv concept french today in this video i am going to discuss with you one important question that what next if concrete cube tasting the pores are filled so this question this type of situation arise many time in life or civil engineer side in general project engineer what to do if concrete you tasting reports our faith right your concrete you press reports are filled then what to do I'm going to answer this question in this video first if you like my videos please please subscribe my channel and visit my website to get this kind of video in a descriptive manner in an article said you can read deep articles on this type of videos on my website that is the Civic concept calm you can search on google so friends um compressive strength of concrete cube what why we state the compressive strength of a concrete cube what type of details that concrete cube testing used to us so first are the concrete cube test provides the details about all the c
FAQ
How do I fill out the concrete cube test results?

How do I fill out the concrete cube test results?I assume you have a proforma test sheet. And, it is that to which you refer here.At the completion of the test, the following needs to be present. Some of the information will have been available a long time before the rest, of course.Identification of the clientIdentification of the site or projectIdentification of the batchTemperature of air (if not covered on a sampling sheet)Temperature of concrete (if not covered on a sampling sheet)Weather conditions (if not covered on a sampling sheet)Batch dateTest dateWho made the specimen (ie the organisation - the lab or the client or other)How the specimens were compactedThe slump (possibly)Identification of the test method, and publication dateIdentification of equipment usedThe measurements of the principal dimensionsMass of specimenThe failure loadThe failure stress (if required by house rules)Mass per unit volume (if required by house rules)

How do I respond to a request for a restraining order? Do I need to fill out a form?

As asked of me specifically;The others are right, you will likely need a lawyer. But to answer your question, there is a response form to respond to a restraining order or order of protection. Worst case the form is available at the courthouse where your hearing is set to be heard in, typically at the appropriate clerk's window, which may vary, so ask any of the clerk's when you get there.You only have so many days to respond, and it will specify in the paperwork.You will also have to appear in court on the date your hearing is scheduled.Most courts have a department that will help you respond to forms at no cost. I figure you are asking because you can't afford an attorney which is completely understandable.The problem is that if you aren't represented and the other person is successful in getting a temporary restraining order made permanent in the hearing you will not be allowed at any of the places the petitioner goes, without risking arrest.I hope this helps.Not given as legal advice-

Does a girlfriend have to fill out a leave request form for a US Army Soldier in Special Operations in Africa?

Let me guess, you've been contacted via email by somebody you've never met. they've told you a story about being a deployed soldier. At some stage in the dialogue they've told you about some kind of emotional drama, sick relative/kid etc. They tell you that because they are in a dangerous part of the world with no facilities they need you to fill in a leave application for them. Some part of this process will inevitably involve you having to pay some money on their behalf. The money will need to be paid via 'Western Union'. Since you havent had much involvement with the military in the past you dont understand and are tempted to help out this poor soldier. they promise to pay you back once they get back from war.if this sounds familiar you are being scammed. There is no soldier just an online criminal trying to steal your money. If you send any money via Western Union it is gone, straight into the pockets of the scammer. you cant get it back, it is not traceable, this is why scammers love Western Union. They aernt going to pay you back, once they have your money you will only hear from them again if they think they can double down and squeeze more money out of you.Leave applications need to be completed by soldiers themselves. They are normally approved by their unit chain of command. If there is a problem the soldier's commander will summon them internally to resolve the issue. This is all part of the fun of being a unit commander!! If the leave is not urgent they will wait for a convenient time during a rotation etc to work out the problems, if the leave is urgent (dying parent/spouse/kid etc) they will literally get that soldier out of an operational area ASAP. Operational requirements come first but it would need to be something unthinkable to prevent the Army giving immediate emergency leave to somebody to visit their dying kid in hospital etc.The process used by the scammers is known as 'Advance fee fraud' and if you want to read about the funny things people do to scam the scammers have a read over on The largest scambaiting community on the planet!

Do I have to fill out a form to receive a call letter for the NDA SSB?

No form has to be filled for u to get your call-up letter.If you have cleared the written exam and your roll no. Is in the list, then sooner or later you will get your call-up letter.I would suggest you to keep looking for your SSB dates. Online on sites like Join Indian Army. Because the hard copy may be delayed due to postal errors or faults.Just to reassure you, NO FORM HAS TO BE FILLED TO GET YOUR SSB CALLUP LETTER.Cheers and All the Best

Is it compulsory to fill out the iVerify form for Wipro before getting a joining letter?

Yes, you should definitely will the form as you require it for your Background verification else the HR would mail and call every time unless you fill it.

How can I fill out the form for the December test in Thapar, Patiala?

http://www.thapar.edu/images/adm...Open the above link and you will get all the information you want.All the best!

How do I mail a regular letter to Venezuela? Do I need to fill out a customs form for a regular letter or do I just need to add an international mail stamp and send it?

You do not need to fill out a customs form for a regular letter sent from the US to any other country. Postage for an international letter under 1 ounce is currently $1.15. You may apply any stamp - or combination of stamps - which equals that amount.
Related content Get and Sign request letter for concrete cube test form