Establishing secure connection…
Loading editor…
Preparing document…
Get And Sign Sale Calls Forms
How It Works
Open form follow the instructions
Easily sign the form with your finger
Send filled & signed form or save
Rate form
Get And Sign Sale Calls Forms
SignNow's web-based service is specially created to simplify the organization of workflow and optimize the process of qualified document management. Use this step-by-step guide to fill out the Sale calls forms swiftly and with perfect precision.
Tips on how to fill out the Sale calls forms online:
To begin the document, utilize the Fill & Sign Online button or tick the preview image of the document.
The advanced tools of the editor will direct you through the editable PDF template.
Enter your official identification and contact details.
Use a check mark to point the answer where expected.
Double check all the fillable fields to ensure full precision.
Make use of the Sign Tool to create and add your electronic signature to certify the Sale calls forms.
Press Done after you complete the document.
Now it is possible to print, save, or share the document.
Refer to the Support section or get in touch with our Support group in the event you have any concerns.
By making use of SignNow's comprehensive platform, you're able to carry out any required edits to Sale calls forms, make your personalized digital signature in a few quick actions, and streamline your workflow without the need of leaving your browser.
Video instructions and help with filling out and completing Get and Sign sale calls forms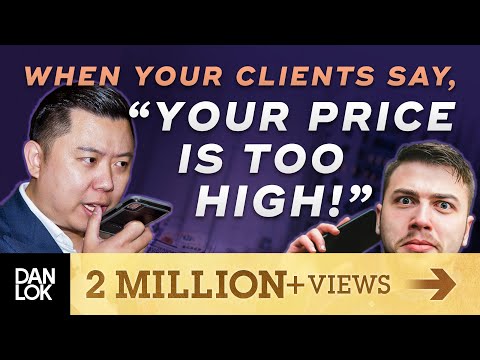 Instructions and Help about Get and Sign sale calls forms
so one two so you're talking 1,500 to 2,000 a month with local clients how much do you want to be talking and what's your cost you know with everything else until maybe seven so you're talking 1,500 and you are your cost is 750 and how many clothes you're working with right now Music okay how many clients do you want to be working with well the goal is you know I think the first milestone I need to get to is 50 but long-term I'd like so and so what we're hoping to get for me today usually I start with two hours because with what you're doing right now I think two hours would be sufficient enough to let me look at your offer we package your service a bit and also may give you some strategies on how to palm up your your pricing because I think you're not charging enough cuz let's face it with right now with a 50% profit margin you will have a problem when you grow because as you bring on more people you're your mob profit margin will shrink and quite frankly there's not enough no one day
FAQ
How easy is it to buy a gun in the US?

Depends on the state, depends on your age and your background. Let's assume you are not a felon or suffering from mental illness. You have not been dishonourably discharged from the military and have no documented history of drug use or domestic violence. Although you are a Brit, let's assume you are allowed to work and live in the USA and have permanent residence there (green card is fine, you are NOT there in tourism, studying or business). Let's also assume you do not want to open carry (carry your gun in public unconcealed) or closed carry (carry your gun in public but concealed) as they require additional permits.Federal law says licensed firearms dealers cannot sell a handgun to someone under 21. There is an exception - private sellers. If you were to go to a gun show and buy off a private seller, or even used the internet to find a seller with Craigslist or whatever, you could do that legally at 18. However, as you say buying in a licensed gun shop, that is who we shall deal with in each state.In Alabama you can walk into a gun shop and buy a semi automatic pistol as in your example without a license. You don't need a permit to purchase. You don't need an owner license. There are no background checks required for private sales either. There is no cooling off period (minimum number of days till you can buy another gun), nor is there a waiting period between buying the gun ad actually being handed it over, nor do you have to pass a proficiency test when purchasing the weapon. The only "difficulty" will be that you will have to show ID to the gun shop owner to prove you are over 21 (and if you look old enough, you won't even be asked for that).if you want to buy a long gun or a shotgun, you only need to be 18.Licensed gun shops have to use an automatic background check on you, but again, as you are not a any of the things described in the first paragraph, you are all fine. The form is ATF 4473, which has 15 simple questions on it. The gun shop use the ATF website to check your form against the database. It is a near instant process after submitting it before being approved And with that you are ready to go. AL.com worked out that you could buy a handgun in 20 minutes in such a way.AK has the same laws, as do AZ, AR, DE, GA, ID, IN, KS, KY, LA, ME, MI, MS, MO, MT, NV, NH, NM, ND, OH, OK, OR, PA, SC, SD, TN, TX, UT, VT, VA, WA, WV, WI, WYCO is equally easy, but you will not be allowed to purchase a high capacity magazine (holds more than 15 rounds) for your gun.So in answer to your question, there are 36 states where it is as simple as your question states to buy a handgun from a shop.FL is equally easy, but there is a three to five day waiting period between your purchasing the gun and being allowed to actually collect it from the shop in a handful of counties.Of the states in which the answer to your question is "no, rather harder":CA requires a firearm safety certificate after a written test to purchase a handgun, although no owner license is required. Magazines containing more than ten rounds of ammo are illegal. A brief practical exam "safe handling demonstration" (demonstration proving knowledge of how to handle a firearm safely) is also required. You can only buy one handgun a month, and there is a ten day waiting period between buying a gun and being able to take it home.CT requires a certificate of eligibility for pistols and revolvers in order for you to be allowed to purchase a handgun. You cannot own magazines containing more than ten rounds.DC formerly banned handguns (refused registration after 1976). That has now been overturned. You still need to pass a rigorous and detailed test to get a certificate to buy a handgun though. You cannot buy magazines with more than ten rounds. There is a ten day waiting period between buying the gun and being able to take it home. You can only buy one gun a month.HI requires you to get a license to buy a handgun. There is a ten day waiting period before you can collect your gun.IL requires you to have a FOID card, which is basically a license, in order to buy. There is a three day wait between buying a handgun and taking it home. In Chicago you can only buy one gun each month (they formerly banned all sales within the city).IA requires you to he a permit to buy a handgun, and to wait three days before collecting it.MD requires you to have a license to buy a handgun. It is illegal to buy or sell magazines of over ten rounds in MD, however you may legally buy a larger magazine outside the state and bring it back, as long as you do not then give it to someone else within MD. you can only buy one gun a month and must wait 7 days before collecting a purchased handgun.MA requires a license to buy. Magazines of over ten rounds are prohibited unless you buy one made before 1994.MN requires a license to buy, and a week's waiting period before collecting the gun.NE requires a license to buy,NJ requires a license to buy. Only one handgun can be bought in a month. There is a 15 round limit for magazines. There is a week's waiting period between purchasing a gun and being able to collect it.NY requires a license to buy. Magazines containing more than 7 rounds cannot be purchased. If you bought a 10 round magazine prior to 2013, you may continue to use it, but it is a felony to put more than seven rounds in one of these ten round magazines. NYC only allows you to get one handgun every here months.NC requires a license for buying.RI requires a license and a seven day waiting period before you can pick up your gun.In summary: in two thirds of the states in the US, it is indeed very easy to buy one or indeed multiple guns as long as you are not breaking federal laws in the first paragraph.The laws regarding concealed/open carry/long guns/private sellers are obviously different

What startups are looking for funding in March 2011? For the next three days, I'll be sitting with the VC team at USVP, one of Silicon Valley's biggest VC firms. I'm watching TED with them for the next three days at their offices on Sand Hill Road.

Payoff.com is a social finance platform enabling communities to fulfill their individual and collective dreams. We launched public beta in January 2011 and have collected 1,000+ dreams, of which over 90% are related to money. Payoff helps people fund their dreams and reach their goals, like saving for a house or vacation, adopting a child, paying off credit cards, and starting a business, in addition to connecting them with other people working towards the same things. The current product enables users to share their dreams, set up goals, link and track financial accounts, earn badges, and receive cash Sur-Prizes for progress. We provide tools from top-quality partners, as well as educational content to help move users to action and success. Ultimately, we provide a more intuitive way for users to understand how they are spending their life -- it's not about the dollars, but it's about the positive use of money, time, talent, and charity. We aim to own dreams and achievement on the web.  Payoff will create meaningful social connections and dialogue through dreams, goals, implicit communities based on personal transactions (the "real-life check-in"), and our partners.  In addition, our relevance and recommendation engine is guided by a Science Advisory Board, with leaders from Cal-Tech, USC, and Northwestern. We recognize that achievement and financial behavior, like most decisions, is driven by emotions, not budgets and lists, and we are reaching people in this emotional space. One user told us, "I feel more encouragement from these badges than I think you will ever know.  I'm not the most emotional person but I have been so poor for most of my adult life trying to get through school that the day  [the] "STASH" badge was awarded to me I cried!" Payoff is founded by Scott Saunders (Walz Group, Inc 500) and Eden Warner (pre-revenue to profitability CFO at Fandango), along with folks from Yahoo! and SpotRunner. You can view a video about us at and contact us at scott@payoff.com. Also, check out what folks are saying: AOL WalletPop: http://www.walletpop.com/2011/01...Business Insider: http://www.businessinsider.com/p...U.S. News Money: http://money.usnews.com/money/bl...

How can I access some of Gartner's research reports for free?

Sometimes a vendor will acquire reprint rights.  If you know the name of the report and search on line, then sometimes you will find it on a vendor website.  You will need to fill out a form giving your name and contact info.  Vendors collect this information so they can do a follow up sales call.  The big downside to this approach is that you will not have access to the analysts who authored the report.  There is no way to get the full context of the report without talking to the analyst.  Anyone who automatically short lists magic quadrant leaders is making a big mistake.  Often one of the other vendors, or even a vendor that is not even evaluated in the magic quadrant, may be a better choice for you -- due to geography, industry, budget, or special characteristics that are particular to your implementation and unique capabilities of the vendor.  You'll waste a lot of time and money finding this out the hard way unless you talk to the analyst.

Have you ever taken business trips with a colleague who was totally unprincipled while "on the road?"

I was surprised when my straight arrow boss, non-drinker and non-smoker, took out a sample-sized pack of cigarettes at the Denver Airport and started chain-smoking as he sipped his Manhattan at the airport bar. We were headed for a week-long exposition in Toronto and I was chosen to travel with the EVP. A few people had smiled when I told them of the upcoming junket.We stayed in separate rooms, thankfully, but the rest of the time we traveled together. Once we arrived in Toronto, I never again saw him sober after the noon liquid lunch, so we conducted all of our high-level meetings in the morning. He showed up well-scrubbed but red-faced.A drunk is very poor at planning normal tourist events so I was the one buying baseball tickets or getting us to the CN Tower. He was the one slinking off for a smoke or a drink. He was the one who tried to sue a restaurant when his drunken gesticulations caused a server to drop a tray of drinks into his lap as we waited for our meals.Then it ended. We boarded our flight home to the Mountain West and he put away the cigarettes, rejoined me in the non-smoking section of the plane, and drank Diet Coke for the journey back. His wonderful Mormon wife met us at the airport and he handed her the gift I had helped him pick out in Toronto. And we never talked about it again.

Can I purchase a gun at a gun show and walk out with it, or does it have to go to an FFL first?

The law inside a gun show is exactly the same outside a gun show.Virtually all of the tables with guns on them for sale at a show are licensed dealers. They are FFLs. A gun show is simply a mobile storefront for them. But the same rules for sale at a show are the same as if you walked into a brick-and-mortar shop.There are private sellers at gun shows. It is legal to dispose of personal firearms in accordance with State and Federal law. This is where the whole "universal background checks" (UBC) conversation starts. UBCs are the so-called "gun show loophole" repackaged. It is the idea that a person selling their guns without government oversight is so offensive that must be stopped and monitored.But gun shows have nothing to do with it. It is up to the state to decide how to regulate private sales of guns. Some like California have UBCs. No private sales permitted. Others have a 50/50 rule with handguns being subject to UBCs but long guns are not. Many have no restriction as long as Federal law is followed.Some gun shows, in fact, don't permit private sales either in the show or on the property where it is held. The big gun show I attend does not permit them. You can bring a gun for private sale into the show but either have to transfer it through a dealer or leave the property entirely to sell the gun. Basically not anywhere in sight of the front door or in the venue parking lot.But for 95%+ of all sales at a gun show you will be working with an FFL, filling out a form 4473 and passing a background check. Then, and only if the law allows, will you be leaving with your gun. The last gun I bought at a gun show I didn't leave with as it was a handgun sale across State lines so, per Federal law, I had to have it shipped to a dealer in my state and transfer it there.So much for the so-called "gun show loophole".

How many guns bought using the gun show loophole have actually been used in gun crimes? How do supporters of closing that loophole expect it to be enforced? Isn't that law a toothless tiger?

You're falling for the usual lies told to the uninformed.In order to buy a gun commercially, you have to get it from a dealer with a Federal Firearms License. He has certain rules he must enforce in order to keep his license. It doesn't matter if he has a gun shop, sells from his home, sells on the internet, sells at gun shows or sells from a cave on the moon.He can only sell the kinds of guns sold lawfully in his state and/or the state he may be sending the gun to. If he is selling a gun directly to a buyer in his jurisdiction, he must enforce the laws of that jurisdiction. Those include filling out and filing the proper forms, registration, any relevant state or federal waiting period, proper identification, a background check with state and federal authorities, payment of relevant taxes and any other laws which may apply. If he is sending a gun to another jurisdiction, he can only send it to another FFL dealer in that state and that dealer must enforce the laws applicable in that jurisdiction.The only procedures which differ at gun shows are those made applicable because the sale is made in the venue of the gun show. For instance, if a vendor from Arizona brings guns into California, he can only bring in those which comply with California law and he must arrange for another FFL dealer based in California to keep the gun for the waiting period and ensure that all relevant procedures and laws are complied with.Occasionally, you may see private individuals bringing guns into the gun show to sell to other private individuals. In such a case the officials running the show check people with guns in and out in order to ensure that the law has been complied with. For instance, in California individuals engaging in a gun transfer must do it through an FFL dealer at the show and comply with all laws.It is exactly the same as buying a gun in any gun store except that you do it in a large arena and get to wander around looking at guns and accessories you normally cannot get in any other forum.From time to time you will hear politicians such as Nancy Pelosi demanding to eliminate the "gun show loophole." The reason they can keep saying this is that they make points with their gullible and misinformed constituents, giving the impression that they are battling the NRA and crazed gun owners to establish yet another "reasonable regulation" for some practice which is already taken care of by federal and state law.Have you noticed that, as much as they castigate the "gun show loophole" they never actually produce legislation to eliminate it? It shouldn't be that difficult, but for one thing . . .They are lying to you. There is no "gun show loophole." As usual, for some reason you believe them.

What are the best ways to encourage my sales team to keep their CRM data clean?

I'd say that the first thing you need to do to is make sure that your team knows the cost that they as individuals and you as a company feel when data is input without care. If they don't understand the real problem with bad data, they might not be invested in being part of the solution.This also means that you have to really understand what the cause of your 'dirty data' is. You have to undergo a thorough evaluation of where the problem is coming from and what steps you need to take to clean your data. Once you have a plan in place, you can generate buy-in by making clear your reps' responsibility to keep their data clean, incentivizing clean data with rewards, or disincentivizing dirty data with punishment (Carrot or stick is your call!).Once you've identified the problem, got buy-in from your team, and are ready to implement a solution, here's some advice you can follow.There is more detail in this article —> Dirty Data in your CRM? What's the real cost?, but this will give the highlights of how to have your team keep your data clean.One thing to note is that fraudulent data can be caused by humans and/or bots, so different causes will mean different solutions. If your team is creating fraudulent data to meet metrics, you have a bigger problem on your hands.Either way, as you work to detect fraud and dirty data, bots will get more intelligent and beat your systems until you outsmart them again, and the cycle continues. The human error that causes accidental dirty data will always be an issue, but there are several ways to drastically reduce the impact of dirty data on your business.1. Start With The Data You HaveUndergo an extensive scrub of your data. This will require an investment in time, headcount, and software, but getting your existing data as accurate as possible will help establish a quality baseline for the data that continues to stream in. Making clear the responsibility of your teams to keep the data clean from this point forward is key to long-term success.2. Implement A Data Quality ProgramIdentify the roles or programs you need to have in place in order to better find and filter fraudulent data; consistently scrub existing data; and house data safely. This part will likely require some help from your IT department, or from an outside consultant. Individuals on your team with these responsibilities have to understand their importance and be held accountable for egregiously bad data.3. Consider UX FixesRun through your customer-facing offers and forms to identify potential problem areas for accidental dirty data. Partner with UX experts to find ways to improve the customer experience and make it more difficult for users to commit errors.4. Make Data A PriorityUnless our titles have the term in them, most of us don't think of our roles as data-oriented. But the truth is that anyone who works in sales is in a data-facing role. Get your whole team on board with the importance of making accurate data a fiscal and scheduling priority.Hope those thoughts give you some insight on how to get your team to recognize the importance of keeping data clean! Thanks to Karri Bishop for the original insights!

How can we fight against the NRA regarding gun control?

Are you sure that the NRA is the problem?Oh, I know that the media and the talking heads are all making them out to be some 500 lb gorilla and the reason psychos shoot up school yards, but have you ever bothered to look into the matter beyond the headlines?I'll give you an example. In 2017, the push was for a "Universal Background Check". The idea was to be sure that people buying guns were not criminals. Believe it or not, the NRA wholly supports this and in fact was involved with creating the current NICS (National Instant Check System) that is used.But the bill that was proposed was not what you heard in the media. First, it would not plug any "Gunshow Loophole" because there is no such thing. The only sales at a gun show that the bill covered was private sales. Of course, private sales can occur anywhere, not just gun shows.But the bill didn't make the NICS easier for private sales. They just required all private sales to be conducted through a licensed dealer. Had this actually passed, a gun show would be an ideal location for such sales as there would be access to many dealer. In effect, you would greatly increase the number of private sales at a gun show by this law.So, what is involved with a sale through a dealer? Well, the dealer would have to do the following:1) Record the transfer in their bound book. This is a book where all the transactions of a firearm is recorded via that dealer. The book is auditable by the BATF and many dealers have faced fines for poorly kept records, so many dealers go to great pains to keep their book neat and accurate.2) Fill out the federal form 4473. This is required by all dealer sales of both new and used guns. It asks for the buyer's name, address, the make and model of the gun, serial number, and then asks a bunch of questions. The dealer can get fined if the person fills out the form wrong. For example, answering a question with "Y" or "N" instead of "Yes" or "No" is a BATF violation. So the dealer has to carefully examine the form for errors and have the person fill out another if errors are found.3) The dealer then calls into the NICS. NICS can come back with a "Proceed", "Denied" or "Delay". A delay can take up to 3 days. Typically this is a name that appears similar to a Prohibited Person and requires some research. If this happens, the transfer is on hold. The dealer has no idea when the result of the research is likely to finish. If you are at a gun show, the show could be over before the approval is made.4) All this paperwork, verification, etc takes time. Time is money. So dealers charge for this service. It is typical for a dealer to charge $25-$40 per gun, but sometimes multiple guns get a discount because the dealer can process up to 4 on a single form, but when more than one gun is transferred, the dealer has to fill out Form 3310 which is supposed to help with gun trafficking.All of this is well and good if you are buying a gun from someone you don't know and many people will require sales be conducted at a dealer for the piece of mind such protections provide. But friends and family typically do not bother with the hassle and expense.One thing you need to realize is that to get a gun dealer license is not an easy process. Since the federal government cracked down on so called "kitchen table" dealers back in the 1980's, you now must show a commercially zoned storefront with posted business hours to qualify. Many communities don't want gun shops, and use zoning laws to make them difficult or unattractive. For example the city of Boston does not have any dealers. In fact, the nearest dealer is 3 towns away. Many rural areas don't have the traffic to keep a dealer in business and you'll find they are typically only open in the evening or on a Saturday as they work another full time job. Keep this in mind as we get into the next issue.But the bill didn't stop at sales. It stated that ALL transfers had to be done in this manner. No exceptions. So, two friends out on a hunt would need to go through the whole process listed above just to swap guns for the afternoon. Oh, and they would have to do it all again to give the gun back. It is very common on a range to try out other people's guns - such a thing would also require the full transfer and back process. Demo guns at a national event by manufacturers? Same thing.Basically any time a gun were to swap hands, the law would apply. There are private shooting clubs where guns are treated like library books and members take whatever they want. Families regularly swap guns. Heck, some shooting courses provide guns for students to use. All of these events would have been impacted by these new transfer requirements.The NRA balked at this. Essentially the rule would curtail many of the traditions and practices that are very common and virtually never result in any kind of criminal activity. In essence it would criminalize things that simply are not crimes.Not only would it create criminals where no criminal intent existed, but the cost to manage the volume of temporary transfers, the staffing needed to take the calls and do the checks would have cost millions each year. All money that would not go toward actually dealing with criminals.When the issue was brought up, many members of Congress agreed the requirements were too restrictive and the whole bill failed to pass. The supporters of the bill did not even attempt to listen to the complaints and work out a manageable fix.Did you hear any of that in the media?But what about catching criminals?Well, the bill didn't change anything in regards to enforcing the rules to make sure the people who should not own guns were properly entered into NICS. In fact, other than maybe getting fired, there is NO PENALTY for failing to report a person. We have laws that will jail a teacher or coach that fail to report bullies. We have laws that put priests in prison who fail to report potential inappropriate behaviors in other clergy. But we do not have any laws that punish law enforcement agents that fail to do their job and make sure that dangerous people are reported to the background system. And this bill made no effort to change that.NICS is not open to anyone but federally licensed gun dealers. The left are so worried that the system might be used to check people for things other than guns that they refuse to create a means to allow people to verify someone they are selling a gun to. It would be easy to create an app that takes a photo of the buyer and seller's ID (or just their faces and type in some data) and then return a simple "Proceed" or "Deny" with no other details. You'd have plenty of information to audit for illegal use. And if someone didn't have an ID, they could then use a dealer. Heck, you can't file taxes on-line without submitting some kind of ID, so this isn't anything unique.And yet, the bill did nothing to address the issue of accessing the NICS for easier private sales.Here is the thing. We have 20,000 gun laws in this country. On the federal side, a prohibited person touching a gun could see them in prison for a minimum of 5 years. And yet, we still see cities with high violent crime rates that have virtually no federal cases. Why isn't law enforcement using those stiff federal laws to get the violent people off the streets? Such a program called "Project Exile" worked wonders in Richmond, VA to reduce violent crime dramatically.OK, back to the "Universal Background Check" bill.I spent a lot of words above explaining what the bill would have required of people and why the situation would have been a nightmare. You never saw any of this in the news and the media pretty much ignored the issue.When the bill was defeated, it was never reported that a "terrible bill that would have cost millions and made criminals out of the innocent was defeated", instead, all you ever heard was"The NRA used its influence to defeat the Universal Background Check bill that would have closed the gunshow loophole"Almost everything about that statement is false.So, be careful what you want to "Fight Against". I suspect that most of what you think about the NRA is highly biased due to the way the organization is treated in the media. When you look at the actual facts, many times their concerns are quite valid. And, they have a lot of rank and file law enforcement on their side which helps them represent real world situations. I've found their positions in many cases very well presented. Most of the arguments you get on TV news are highly edited and taken out of context to promote an agenda, not facilitate a debate.Make sure you know what you are fighting for. You might be surprised.
Related content Get and Sign sale calls forms