Establishing secure connection…
Loading editor…
Preparing document…
Get And Sign Petition To Modify The Parent Child Relationship Fillable Form
How It Works
Open form follow the instructions
Easily sign the form with your finger
Send filled & signed form or save
Rate form
Get And Sign Petition To Modify The Parent Child Relationship Fillable Form
SignNow's web-based service is specifically developed to simplify the arrangement of workflow and enhance the process of proficient document management. Use this step-by-step guideline to fill out the Petition to modify the parent child relationship fillable form quickly and with ideal accuracy.
The way to complete the Petition to modify the parent child relationship fillable form online:
To begin the form, utilize the Fill & Sign Online button or tick the preview image of the blank.
The advanced tools of the editor will lead you through the editable PDF template.
Enter your official contact and identification details.
Use a check mark to indicate the answer wherever required.
Double check all the fillable fields to ensure complete accuracy.
Make use of the Sign Tool to add and create your electronic signature to certify the Petition to modify the parent child relationship fillable form.
Press Done after you fill out the form.
Now you are able to print, download, or share the document.
Follow the Support section or get in touch with our Support group in the event that you've got any questions.
By utilizing SignNow's comprehensive service, you're able to carry out any required edits to Petition to modify the parent child relationship fillable form, create your customized electronic signature within a few quick steps, and streamline your workflow without the need of leaving your browser.
Video instructions and help with filling out and completing Get and Sign Petition to modify the parent child relationship fillable form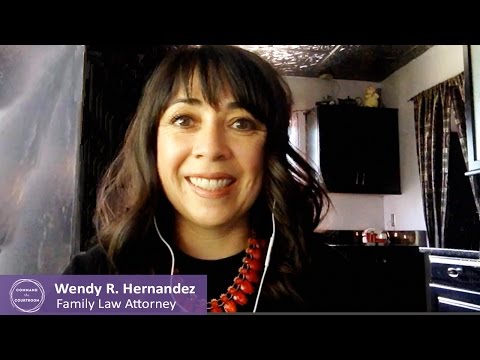 Instructions and Help about Get and Sign Petition to modify the parent child relationship fillable form
hi it's Wendy Hernandez with command the courtroom in today's video want to talk with you about writing and the reason I want to talk with you about writing is this a couple of weeks ago I consulted with the potential client and this potential client had gotten a document preparer to help him and preparing a petition to modify custody and parenting time of his children what ended up happening though was when the judge took a look at the clients petition to modify that the document preparer had prepared the judge found that that petition did not set forth a legal reason for custody to be modified and as a result the judge just dismissed the case the judge didn't even get the Potenza potential client a hearing and I will tell you that doesn't happen a lot but more and more judges are doing it because they're so overwhelmed with cases and if they don't find that the person establishes the bare necessity of what they need to in their motion and their pleading the judge may dismiss the case
FAQ
What forms do I need to fill out to get a judge to grant permission to take a child out of the country for a 2-week vacation when the other parent doesn't want to?

There are no specific forms for that and the courts will not be involved in adjudicating fights between parents over a two week holiday. This is not something you just send in to get a stamp. There would be a hearing and a full court case. This will be a very expensive holiday!I suggest you contact a lawyer if you want to pursue this, or go somewhere else for your holiday.

If my ex and I agree to petition to modify the relationship between my child and I, remove child support, could they still put me back on Child support at a later time even though we were in agreement?

First off, questions like this will have different answers in different jurisdictions, so consult a legal professional familiar with the laws where you live.In general though, the state is going to assume some level of concern for the welfare of the child here. Any written agreement between you and your ex can be nullified or changed retroactively if the courts decide that the provisions in it aren't in the best interests of the child. They generally won't do that unless one of you petitions it to do so, or some third party with a vested interest intervenes (such as child services, etc).Bottom line is that you can't "agree" to deprive your child of the resources needed for their healthy development, so if the court later deems that you weren't contributing a sufficient amount, they can usually move to address that.

How much of a relationship are parents who give their child up for adoption in the form of an open adoption able to have with their child afterwards?

The answer to this is dependant on several factors. Legal and psychological.In open adoption the parents can have access and make decisions in the child's best interest What is open adoption? However, having a relationship takes skill as well as legal rights. Subtle, and not so subtle, issues influence any kind of ongoing relationship. With so many people involved in the child's life the potential for difficulties is increased.It is better for the child to have healthy relationships with both sets of parents; but in reality not all individuals are skilled at managing the emotional complexities. Understanding Open Adoption - Pros and Cons open adoption helps the child understand their adoption which in turn helps their psychological development.The relationship an adopted child develops with their birth mother/father can be affected by feelings of guilt re their adoptive parents; confident adoptive parents are more likely to encourage the relationship and not see it as a threat to their own relationship with the child.Finally I would recommend anyone in this position seeks help from a professional to talk through the difficulties and help to ensure any developing relationship is a healthy one. After all it's usually not just the one relationship, there are often more grandparents, siblins, cousins to be considered. Then when the adoptee has children they also have the larger family network to consider.

There are so many books out there on "how to be a good parent." Are there any books, addressed to adults, on how to be a good child in relationship with your parent?

There are very few.However, you are missing the point about the relationships with parents: as parents age and as you grow older, the relationship dynamic shifts from "parent-dependent" to "equal-equal" to "adult-dependent" (the parent becomes your dependent in the end, regardless of their health and independence level).One book that I had found useful was In-laws: It's All Relative: a Proven Roadmap for Parents and Children to Successful Relationships: Abraham Twerski: 9781422609460: Amazon.com: Books

In filling a passport form, if one is an adopted child to a single male parent, what does one fill in the mother's name column?

How do I create a fillable HTML form online that can be downloaded as a PDF? I have made a framework for problem solving and would like to give people access to an online unfilled form that can be filled out and downloaded filled out.

Create PDF Form that will be used for download and convert it to HTML Form for viewing on your website.However there's a lot of PDF to HTML converters not many can properly convert PDF Form including form fields. If you plan to use some calculations or validations it's even harder to find one. Try PDFix Form Converter which works fine to me.

How do I fill out the form of DU CIC? I couldn't find the link to fill out the form.

Just register on the admission portal and during registration you will get an option for the entrance based course. Just register there. There is no separate form for DU CIC.
Related content Get and Sign Petition to modify the parent child relationship fillable form