Establishing secure connection…
Loading editor…
Preparing document…
Get And Sign Summons In A Civil Case - Western District Of Oklahoma Form
How It Works
Open form follow the instructions
Easily sign the form with your finger
Send filled & signed form or save
Rate form
Get And Sign Summons In A Civil Case - Western District Of Oklahoma Form
SignNow's web-based program is specifically developed to simplify the arrangement of workflow and improve the whole process of proficient document management. Use this step-by-step instruction to complete the Summons in a Civil Case - Western District of Oklahoma form promptly and with perfect precision.
The way to fill out the Summons in a Civil Case - Western District of Oklahoma form on the web:
To begin the form, use the Fill & Sign Online button or tick the preview image of the document.
The advanced tools of the editor will guide you through the editable PDF template.
Enter your official contact and identification details.
Apply a check mark to point the choice wherever necessary.
Double check all the fillable fields to ensure total precision.
Use the Sign Tool to add and create your electronic signature to certify the Summons in a Civil Case - Western District of Oklahoma form.
Press Done after you fill out the form.
Now you'll be able to print, save, or share the document.
Follow the Support section or get in touch with our Support staff in the event that you've got any questions.
By using SignNow's comprehensive platform, you're able to execute any essential edits to Summons in a Civil Case - Western District of Oklahoma form, make your customized digital signature in a couple quick actions, and streamline your workflow without leaving your browser.
Video instructions and help with filling out and completing Get and Sign Summons in a Civil Case - Western District of Oklahoma form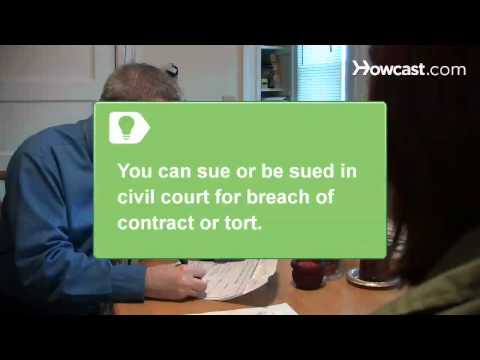 Instructions and Help about Get and Sign Summons in a Civil Case - Western District of Oklahoma form
how to win a civil case whether you are the plaintiff or the defendant in a civil lawsuit here are some basic pointers that can help you win your case you will need an attorney evidence perseverance a professional demeanor a settlement and a lawyer or mediator optional knowledge of lawyers fees and knowledge of statute of limitations step 1 hire an attorney who is experienced in handling cases like yours you will most likely need a professional to guide you through and represent you in settlement talks or trials ask about lawyers fees upfront to be sure they are fair and reasonable step 2 answer all of your attorneys questions so that they can help you gather physical evidence such as signed and dated contracts and witness statements whatever claims you make in the case need to be backed up by hard evidence if possible you can sue or be sued in civil court for failure to honor an agreement which is called breach of contract or for a wrongful act other than breach of contract which is c
FAQ
How do I fill out form 26QB for TDS in case of more than one buyer and seller?

Hi,Please select Yes in the column of Whether more than one Buyer/seller as applicable, and enter the Primary Member details in the Address of Transferee/Transferor & no need of secondary person details.The reason to include this is to know whether the agreement includes more than one buyer/seller, so the option is enabled.Hope it is useful.

How can I fill out Google's intern host matching form to optimize my chances of receiving a match?

I was selected for a summer internship 2016.I tried to be very open while filling the preference form: I choose many products as my favorite products and I said I'm open about the team I want to join.I even was very open in the  location and start date to get host matching interviews (I negotiated the start date in the interview until both me and my host were happy.) You could ask your recruiter to review your form (there are very cool and could help you a lot since they have a bigger experience).Do a search on the potential team.Before the interviews,  try to find smart question that you are going to ask for the potential host (do a search on the team  to find nice and deep questions to impress your host). Prepare well your resume.You are very likely not going to get algorithm/data structure questions like in the first round. It's going to be just some friendly chat if you are lucky. If your potential team is working on something like machine learning, expect that  they are going to ask you questions about machine learning, courses related to machine learning you have and relevant experience (projects, internship). Of course you have to study that before the interview. Take as long time as you need if you feel rusty. It takes some time to get ready for the host matching (it's less than the technical interview)  but it's worth it of course.

How much does it cost to file a civil case in India?

There are mainly 3 head of expenses in filing a civil suit:Lawyers Fee: A lawyer has to look after a civil suit for many years ,has to attend numerous hearings and has to do endless drafting and research. Fee varies from lawyer to lawyer and can range from as low as 20–30 k to a couple of lacs.Court fee: This is also variable but as a general rule in cases where relief/prayer can be quantified it's 1–2 percent of the relief valuation. For instance : In case of recover of X amount, 1–2 percent of X, In a property suit, 1–2 percent of of property as per circle rate.Misc Expenses: Printing, typing, photostat, and other misc documentation should be covered in a budget of 10k for the case.ThanksKaran Jain9810367549

In Oklahoma if I revoke my probation is there a form that I can fill out and filed to the court that will let me pay my fines and be off probation?

I'm not from Oklahoma but I'm sure that you can't revoke your own probation. If that were possible no one would be on probation. You have no say in your probation. It is all told to you by the Judge and your PO.

How do I fill out the ITR II form in case my MNC gave an awarded share in a foreign German account?

This is better answered by a CA. I can give my experience.There are two factors here. 1. Perquisite - This is the difference between the price of the share at the time of vesting (also called Fair Market Value) and the cost you paid for it (which is mostly zero). This would be taxed as part of the salary in the year of vesting 2. Capital gains - When you sell the shares, capital gains would be calculated on the difference between the selling price and FMV Since no STT would have been paid on the transaction, the stock would be treated as 'non-equity' and corresponding treatment would apply. Currently the tax is your marginal tax rate for holding period < 3 years, and 20% with indexation for period > 3 years.Also ensure that you list the foreign account in Schedule FA.
Related content Get and Sign Summons in a Civil Case - Western District of Oklahoma form