Establishing secure connection…
Loading editor…
Preparing document…
Get And Sign Sample Letter Ruling Form
How It Works
Open form follow the instructions
Easily sign the form with your finger
Send filled & signed form or save
Rate form
Get And Sign Sample Letter Ruling Form
SignNow's web-based program is specially designed to simplify the management of workflow and optimize the entire process of proficient document management. Use this step-by-step guideline to complete the Sample letter ruling form promptly and with excellent accuracy.
How to fill out the Sample letter ruling form on the web:
To start the document, utilize the Fill & Sign Online button or tick the preview image of the form.
The advanced tools of the editor will guide you through the editable PDF template.
Enter your official identification and contact details.
Apply a check mark to point the answer where demanded.
Double check all the fillable fields to ensure total accuracy.
Utilize the Sign Tool to add and create your electronic signature to certify the Sample letter ruling form.
Press Done after you finish the document.
Now you can print, save, or share the form.
Refer to the Support section or get in touch with our Support staff in case you've got any concerns.
By making use of SignNow's comprehensive solution, you're able to complete any essential edits to Sample letter ruling form, make your customized electronic signature in a couple of quick steps, and streamline your workflow without the need of leaving your browser.
Video instructions and help with filling out and completing Get and Sign sample letter ruling form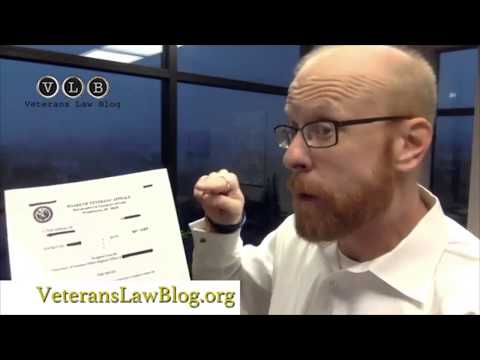 Instructions and Help about Get and Sign sample letter ruling form
so I want to talk to you today about the difference between two key decisions in the VA claims process a-b VA decision and a VA ratings decision well a lot of you guys and gals that have been asked this for a long time know the difference not everybody does so the questions begged you know I guess that's not really proper you look good that's my appeal brain my brief rating brain go and now I don't need to talk about the meaning of begging a question the point is that a lot of you are probably wondering why I'm talking about something so basic and it's because there are a lot of veterans out there watching this that don't have the knowledge that you have so let's let's bring them up to speed there are two key decisions in the VA claims process that affect your ability to continue your claim and get the maximum amount of past due benefits that you can get and those two decisions are the VA ratings decision and the B VA decision and there are very very different decisions and I see a lot
FAQ
How do I become an ISP in a particular state?

To become an ISP in one particular state, you will require a Class B ISP License. Step 1: How to (apply for &) get an ISP license in India? – Check EligibilityTo obtain an ISP license, you require a registered company under the Companies Act, 1956. You can log on to the Registrar of Companies' website for more information on how to register a company if you haven't already registered yours.Step 2: How to (apply for &) get an ISP license in India? – Budgeting and CostingTo promote internet access in smaller towns, cities & villages, the Government of India has made a conscious effort to ease prices of a Class C license compared to a Class A or B license.The total government cost for a Class B license is 13,50,000/- which includes all bang guarantees. Thus, with legal & consultancy fees, it should be around 15 lakhs.Now, let's take you through on how to apply for an ISP license & the documents, legal help, etc. you will require.Step 4: How to (apply for &) get an ISP license in India? – Initial Application ProcessAfter you have chosen your ISP license category, you will need to fill out an application form. Click here to download the sample form.Along with the form, a non-refundable Processing Fee of INR 15,000/- must be paid by the applicant, along with 2 copies of the application form, by DD/Pay Order from a Schedule Bank payable at New Delhi issued in the name of Pay & Accounts Officer (Headquarter) DOT.Provide all required official documents. Click here to know the list of documents required.Step 5: How to (apply for &) get an ISP license in India? – Document ReviewOnce you have submitted your application form along with the required documents & fees, the Department of Telecom will review your application & respond to you, the applicant, in under 60 days,as far as practicable i.e. in case there are any issues with your application, there may be a delay in the issuing of a response from the DOT.If there is no problem with your complete application, the DOT will issue a 'Letter of Intent' in your favor.However, there are chances that your application may be rejected or delayed due to non-compliance with legal, security, hardware, commercial and contractual compliance and human errors such as incomplete form submission.Therefore, it is important to get an ISP consultant / lawyer to review your application before you submit your application form for obtaining the ISP authorization under the Unified License . Click here to know more.Disclaimer: the rules keep changing as per notifications by DOT and Govt. This information was published on Feb'17. Do not treat this as professional advice, kindly contact us for up-to-date compliance and to avail professional assistance for your application.

Do I have to fill out a form to receive a call letter for the NDA SSB?

No form has to be filled for u to get your call-up letter.If you have cleared the written exam and your roll no. Is in the list, then sooner or later you will get your call-up letter.I would suggest you to keep looking for your SSB dates. Online on sites like Join Indian Army. Because the hard copy may be delayed due to postal errors or faults.Just to reassure you, NO FORM HAS TO BE FILLED TO GET YOUR SSB CALLUP LETTER.Cheers and All the Best

How do I fill out the Form 102 (ICAI) for an articleship? Can anyone provide a sample format?

Form 102 serves as a contract between you and your Principal at work. It becomes binding only when its Franked.Franking is nothing but converting it into a Non Judicial Paper. So u'll be filling in your name, your articleship period and other details and you and your boss(principal) will sign it on each page and at the end. It need not be sent to the institute , one copy is for you and another for your Principal .Nothin to worry..And while filling the form if you have any query , just see the form filled by old articles. The record will be with your Principal or ask your seniors.

Is it compulsory to fill out the iVerify form for Wipro before getting a joining letter?

Yes, you should definitely will the form as you require it for your Background verification else the HR would mail and call every time unless you fill it.

Do I need to fill out a customs form to mail a 1 oz letter? Would I put the customs form outside the envelope or inside?

No. There are specific envelopes that are used to identify mail under 16 oz and don't require a P.S. form. These envelopes have a colored stripe along its borders which indicates to the shipper that it's an international mail piece.

How do I mail a regular letter to Venezuela? Do I need to fill out a customs form for a regular letter or do I just need to add an international mail stamp and send it?

You do not need to fill out a customs form for a regular letter sent from the US to any other country. Postage for an international letter under 1 ounce is currently $1.15. You may apply any stamp - or combination of stamps - which equals that amount.
Related content Get and Sign sample letter ruling form