Establishing secure connection…
Loading editor…
Preparing document…
Get And Sign Response To Motion For Review Counter Motion Minnesota Form
How It Works
Open form follow the instructions
Easily sign the form with your finger
Send filled & signed form or save
Rate form
Get And Sign Response To Motion For Review Counter Motion Minnesota Form
SignNow's web-based software is specifically designed to simplify the organization of workflow and enhance the entire process of proficient document management. Use this step-by-step instruction to complete the Response to motion for review counter motion minnesota form promptly and with perfect accuracy.
Tips on how to fill out the Response to motion for review counter motion minnesota form on the web:
To start the form, utilize the Fill & Sign Online button or tick the preview image of the blank.
The advanced tools of the editor will guide you through the editable PDF template.
Enter your official contact and identification details.
Use a check mark to point the answer wherever needed.
Double check all the fillable fields to ensure full accuracy.
Make use of the Sign Tool to create and add your electronic signature to certify the Response to motion for review counter motion minnesota form.
Press Done after you fill out the blank.
Now it is possible to print, download, or share the form.
Refer to the Support section or get in touch with our Support staff in the event that you have any questions.
By making use of SignNow's comprehensive service, you're able to perform any important edits to Response to motion for review counter motion minnesota form, create your personalized electronic signature in a couple of fast steps, and streamline your workflow without leaving your browser.
Video instructions and help with filling out and completing Get and Sign response to motion for review counter motion minnesota form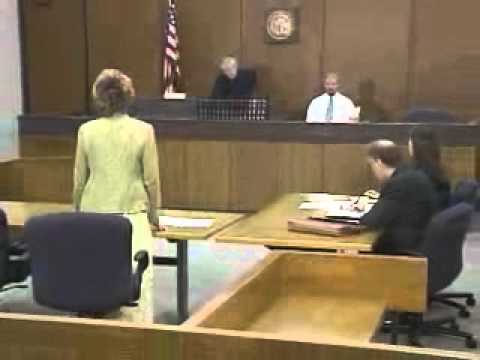 Instructions and Help about Get and Sign response to motion for review counter motion minnesota form
this video contains important information on preparing and serving a motion and Family Court the most common reasons for filing a motion are to request a court order affecting child custody parenting time or child support the court has forms and instructions for the most common problems there are forms for the person bringing the motion and for the person responding to a motion please remember the court is a very formal place with a language and set of rules all its own if you choose to bring your problem to court without an attorney you must plan on spending many hours preparing your case and learning the court rules you're expected to know and follow the law just like an attorney during this video I will return to help you sort out the process let's get started the court has forms for the most common problems only you must ask an attorney for help if you are not sure which forms to use or the available forms do not fit your situation or address all of your concerns a motion is a writ
FAQ
How can I make it easier for users to fill out a form on mobile apps?

I'll tell you a secret - you can thank me later for this.If you want to make the form-filling experience easy for a user - make sure that you have a great UI to offer.Everything boils down to UI at the end.Axonator is one of the best mobile apps to collect data since it offers powerful features bundled with a simple UI.The problem with most of the mobile form apps is that they are overloaded with features that aren't really necessary.The same doesn't hold true for Axonator. It has useful features but it is very unlikely that the user will feel overwhelmed in using them.So, if you are inclined towards having greater form completion rates for your survey or any data collection projects, then Axonator is the way to go.Apart from that, there are other features that make the data collection process faster like offline data collection, rich data capture - audio, video, images, QR code & barcode data capture, live location & time capture, and more!Check all the features here!You will be able to complete more surveys - because productivity will certainly shoot up.Since you aren't using paper forms, errors will drop significantly.The cost of the paper & print will be saved - your office expenses will drop dramatically.No repeat work. No data entry. Time & money saved yet again.Analytics will empower you to make strategic decisions and explore new revenue opportunities.The app is dirt-cheap & you don't any training to use the app. They come in with a smooth UI. Forget using, even creating forms for your apps is easy on the platform. Just drag & drop - and it's ready for use. Anyone can build an app under hours.

Is there an online platform for people to fill in forms that they can print out their response?

When designing a signboard, whether for personal use or official, everybody has a set design in their mind. But the real challenge is to bring that design to reality, which often requires several iterations; thus, becomes a time & resource consuming task.Read full post on: Online Signboard Printing Platforms Have a Bright Future – Key Website Features Analysis

How can a repeated offender get out of jail when they have a warrant for motion to revoke on bond?

Do we know where comets got their speed from? Presumably, they formed and somehow got moving. How? Did they start out slowly, gravitationally attracted to the sun or an outer planet, or had a collision to kick-start their motion around the sun?

The assumption you are making is that once they were at rest and now they are moving at high speed. This is not quite right.They were always moving at speed. The current ideas propose that stars form in areas of space where there is a high density of matter: gas, rocks, metals and other materials perhaps left behind after a previous supernova. They congregate together under gravity and as they do so, they start to spin around the area that eventually becomes the star. So everything in the region is spinning - the materials that make up the star, the planets, the asteroids - and the comets.You eventually arrive at a solar system where objects close to the centre of the system - the sun and the inner planets such as Earth - are spinning or revolving quickly around the centre, while objects further out are orbiting more slowly. Comets are also orbiting like this, but they may have eccentric orbits, so occasionally they travel close to the sun. As they do so, they pick up speed and as they depart from the sun they lose speed. This is simply the Law of Gravitation in action as potential energy is converted to kinetic energy and vice versa.So they were always moving. It's believed that occasionally they might get perturbed by large objects far away from our sun, leading to greater eccentricities over time, but this would have little to do with how they came to be orbiting in the first place.

How do I get Google to remove an ad for a "restricted" product? I flag it in Google Chrome, fill out the form for a Google violation and no response.

You can fill out this form Feedback on AdWords AdsAs you can see Fireworks isn't an option on the list of violations. My best guess is this just isn't a top priority for Google since there are much more important issues they need to weed out like illegal drugs. Though it is clearly listed as disallowed in the Fireworks - Advertising Policies Help section enforcement varies between different policies.Often it's a waste of time and energy to try and get your competitor's ads blocked so I wouldn't bother.

How do I fill out the SS-4 form for a new Delaware C-Corp to get an EIN?

You indicate this is a Delaware C Corp so check corporation and you will file Form 1120.Check that you are starting a new corporation.Date business started is the date you actually started the business.  Typically you would look on the paperwork from Delaware and put the date of incorporation.December is the standard closing month for most corporations. Unless you have a significant business reason to pick a different month use Dec.If you plan to pay yourself wages put one.  If you don't know put zero.Unless you are fairly sure you will owe payroll taxes the first year check that you will not have payroll or check that your liability will be less than $1,000. Anything else and the IRS will expect you to file quarterly payroll tax returns.Indicate the type of SaaS services you will offer.
Related content Get and Sign response to motion for review counter motion minnesota form