Establishing secure connection…
Loading editor…
Preparing document…
Get And Sign Contractor Parking Form
How It Works
Open form follow the instructions
Easily sign the form with your finger
Send filled & signed form or save
Rate form
Get And Sign Contractor Parking Form
SignNow's web-based application is specially created to simplify the organization of workflow and improve the process of qualified document management. Use this step-by-step guide to fill out the Contractor parking form swiftly and with excellent accuracy.
How to complete the Contractor parking form online:
To get started on the form, utilize the Fill & Sign Online button or tick the preview image of the document.
The advanced tools of the editor will direct you through the editable PDF template.
Enter your official identification and contact details.
Utilize a check mark to point the choice wherever expected.
Double check all the fillable fields to ensure total accuracy.
Utilize the Sign Tool to add and create your electronic signature to certify the Contractor parking form.
Press Done after you complete the form.
Now it is possible to print, download, or share the document.
Refer to the Support section or contact our Support team in the event that you have any concerns.
By using SignNow's comprehensive solution, you're able to complete any necessary edits to Contractor parking form, create your customized digital signature within a couple quick actions, and streamline your workflow without leaving your browser.
Video instructions and help with filling out and completing Get and Sign contractor parking form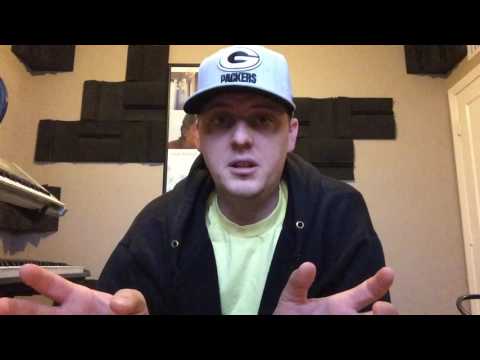 Instructions and Help about Get and Sign contractor parking form
hey what's going on my friend this is Matthew Hamill with local contractor blueprint and today's video is all about how you can get a contractor's license now there's a couple of ways to go about this one of the ways we've decided to go with and that was just based upon our specific needs but one it's getting your own license right so we want to have some skills and you're gonna need to prove that you have journeyman level skills so and this is really for California right I'm sure this would apply across the US and probably in other countries as well I know California has the strictest rules the strictest codes things like that so it's safe to say if it's if if it's what California is doing it's probably what your state is doing as well so but you need to show experience right and on the application like here in California for new license holders they're gonna ask for a written letter of approval and I think it's two or three we bypass this route by the way so this is why I don't reall
FAQ
How do you fill out a W2 tax form if I'm an independent contractor?

Thanks for asking.If you are asking how to report your income as an independent contractor, then you do not fill out a W-2. You will report your income on your federal tax return on Schedule C which will have on which you list all of your non-employee income and associated expenses. The resulting net income, transferred to Schedule A is what you will pay self-employment and federal income tax on. If this too confusing, either get some good tax reporting software or get a tax professional to help you with it.If you are asking how to fill out a W-2 for someone that worked for you, either get some good tax reporting software or get a tax professional to help you with it.This is not tax advice, it is only my opinion on how to answer this question.

Which GST form should I fill out for filing a return as a building work contractor?

You need to file GSTR 3b and GSTR 1 ,if it government contract make sure to claim INPUT for TDS deducted amount.

Does a NAFTA TN Management consultant in the U.S. still need to fill out an i-9 form even though they are an independent contractor?

Yes.You must still prove work authorization even though you are a contractor. You will fill out the I9 and indicate that you are an alien authorized to work, and provide the relevant details of your TN visa in support of your application.Hope this helps.

When you start working as an independent contractor for companies like Leapforce/Appen, how do you file for taxes? Do you fill out the W-8BEN form?

Austin Martin's answer is spot on. When you are an independent contractor, you are in business for yourself. In other words, you are the business! That means you must pay taxes, and since you aren't an employee of someone else, you have to make estimated tax payments, which will be "squared up" at year end when you file your tax return

Do military members have to pay any fee for leave or fiancee forms?

NOOOOOOO. You are talking to a military romance scammer. I received an email from the US Army that directly answers your question that is pasted below please keep reading.I believe you are the victim of a military Romance Scam whereas the person you are talking to is a foreign national posing as an American Soldier claiming to be stationed overseas on a peacekeeping mission. That's the key to the scam they always claim to be on a peacekeeping mission.Part of their scam is saying that they have no access to their money that their mission is highly dangerous.If your boyfriend girlfriend/future husband/wife is asking you to do the following or has exhibited this behavior, it is a most likely a scam:Moves to private messaging site immediately after meeting you on Facebook or SnapChat or Instagram or some dating or social media site. Often times they delete the site you met them on right after they asked you to move to a more private messaging siteProfesses love to you very quickly & seems to quote poems and song lyrics along with using their own sort of broken language, as they profess their love and devotion quickly. They also showed concern for your health and love for your family.Promises marriage as soon as he/she gets to state for leave that they asked you to pay for.They Requests money (wire transfers) and Amazon, iTune ,Verizon, etc gift cards, for medicine, religious practices, and leaves to come home, internet access, complete job assignments, help sick friend, get him out of trouble, or anything that sounds fishy.The military does provide all the soldier needs including food medical Care and transportation for leave. Trust me, I lived it, you are probably being scammed. I am just trying to show you examples that you are most likely being connned.Below is an email response I received after I sent an inquiry to the US government when I discovered I was scammed. I received this wonderful response back with lots of useful links on how to find and report your scammer. And how to learn more about Romance Scams.Right now you can also copy the picture he gave you and do a google image search and you will hopefully see the pictures of the real person he is impersonating. this doesn't always work and take some digging. if you find the real person you can direct message them and alert them that their image is being used for scamming.Good Luck to you and I'm sorry this may be happening to you. please continue reading the government response I received below it's very informative.   You have contacted an email that is monitored by the U.S. Army Criminal Investigation Command. Unfortunately, this is a common concern. We assure you there is never any reason to send money to anyone claiming to be a Soldier online. If you have only spoken with this person online, it is likely they are not a U.S. Soldier at all. If this is a suspected imposter social media profile, we urge you to report it to that platform as soon as possible. Please continue reading for more resources and answers to other frequently asked questions:  How to report an imposter Facebook profile: Caution-https://www.facebook.com/help/16... < Caution-https://www.facebook.com/help/16... >   Answers to frequently asked questions:  - Soldiers and their loved ones are not charged money so that the Soldier can go on leave.  - Soldiers are not charged money for secure communications or leave.  - Soldiers do not need permission to get married.  - Soldiers emails are in this format: john.doe.mil@mail.mil < Caution-mailto: john.doe.mil@mail.mil > anything ending in .us or .com is not an official email account.  - Soldiers have medical insurance, which pays for their medical costs when treated at civilian health care facilities worldwide – family and friends do not need to pay their medical expenses.  - Military aircraft are not used to transport Privately Owned Vehicles.  - Army financial offices are not used to help Soldiers buy or sell items of any kind.  - Soldiers deployed to Combat Zones do not need to solicit money from the public to feed or house themselves or their troops.  - Deployed Soldiers do not find large unclaimed sums of money and need your help to get that money out of the country.  Anyone who tells you one of the above-listed conditions/circumstances is true is likely posing as a Soldier and trying to steal money from you.  We would urge you to immediately cease all contact with this individual.  For more information on avoiding online scams and to report this crime, please see the following sites and articles:   This article may help clarify some of the tricks social media scammers try to use to take advantage of people: Caution-https://www.army.mil/article/61432/< Caution-https://www.army.mil/article/61432/>   CID advises vigilance against 'romance scams,' scammers impersonating Soldiers  Caution-https://www.army.mil/article/180749 < Caution-https://www.army.mil/article/180749 >   FBI Internet Crime Complaint Center: Caution-http://www.ic3.gov/default.aspx< Caution-http://www.ic3.gov/default.aspx>   U.S. Army investigators warn public against romance scams: Caution-https://www.army.mil/article/130...< Caution-https://www.army.mil/article/130...>   DOD warns troops, families to be cybercrime smart -Caution-http://www.army.mil/article/1450...< Caution-http://www.army.mil/article/1450...>   Use caution with social networking  Caution-https://www.army.mil/article/146...< Caution-https://www.army.mil/article/146...>    Please see our frequently asked questions section under scams and legal issues. Caution-http://www.army.mil/faq/ < Caution-http://www.army.mil/faq/ > or visit Caution-http://www.cid.army.mil/ < Caution-http://www.cid.army.mil/ >.  The challenge with most scams is determining if an individual is a legitimate member of the US Army. Based on the Privacy Act of 1974, we cannot provide this information. If concerned about a scam you may contact the Better Business Bureau (if it involves a solicitation for money), or local law enforcement. If you're involved in a Facebook or dating site scam, you are free to contact us direct; (571) 305-4056.   If you have a social security number, you can find information about Soldiers online at Caution-https://www.dmdc.osd.mil/appj/sc... < Caution-https://www.dmdc.osd.mil/appj/sc... > . While this is a free search, it does not help you locate a retiree, but it can tell you if the Soldier is active duty or not.  If more information is needed such as current duty station or location, you can contact the Commander Soldier's Records Data Center (SRDC) by phone or mail and they will help you locate individuals on active duty only, not retirees. There is a fee of $3.50 for businesses to use this service. The check or money order must be made out to the U.S. Treasury. It is not refundable. The address is:  Commander Soldier's Records Data Center (SRDC) 8899 East 56th Street Indianapolis, IN 46249-5301 Phone: 1-866-771-6357  In addition, it is not possible to remove social networking site profiles without legitimate proof of identity theft or a scam. If you suspect fraud on this site, take a screenshot of any advances for money or impersonations and report the account on the social networking platform immediately.  Please submit all information you have on this incident to Caution-www.ic3.gov < Caution-http://www.ic3.gov > (FBI website, Internet Criminal Complaint Center), immediately stop contact with the scammer (you are potentially providing them more information which can be used to scam you), and learn how to protect yourself against these scams at Caution-http://www.ftc.gov < Caution-http://www.ftc.gov > (Federal Trade Commission's website)

As one of the cofounders of a multi-member LLC taxed as a partnership, how do I pay myself for work I am doing as a contractor for the company? What forms do I need to fill out?

First, the LLC operates as tax partnership ("TP") as the default tax status if no election has been made as noted in Treasury Regulation Section 301.7701-3(b)(i). For legal purposes, we have a LLC. For tax purposes we have a tax partnership. Since we are discussing a tax issue here, we will discuss the issue from the perspective of a TP.A partner cannot under any circumstances be an employee of the TP as Revenue Ruling 69-184 dictated such. And, the 2016 preamble to Temporary Treasury Regulation Section 301.7701-2T notes the Treasury still supports this revenue ruling.Though a partner can engage in a transaction with the TP in a non partner capacity (Section 707a(a)).A partner receiving a 707(a) payment from the partnership receives the payment as any stranger receives a payment from the TP for services rendered. This partner gets treated for this transaction as if he/she were not a member of the TP (Treasury Regulation Section 1.707-1(a).As an example, a partner owns and operates a law firm specializing in contract law. The TP requires advice on terms and creation for new contracts the TP uses in its business with clients. This partner provides a bid for this unique job and the TP accepts it. Here, the partner bills the TP as it would any other client, and the partner reports the income from the TP client job as he/she would for any other client. The TP records the job as an expense and pays the partner as it would any other vendor. Here, I am assuming the law contract job represents an expense versus a capital item. Of course, the partner may have a law corporation though the same principle applies.Further, a TP can make fixed payments to a partner for services or capital — called guaranteed payments as noted in subsection (c).A 707(c) guaranteed payment shows up in the membership agreement drawn up by the business attorney. This payment provides a service partner with a guaranteed payment regardless of the TP's income for the year as noted in Treasury Regulation Section 1.707-1(c).As an example, the TP operates an exclusive restaurant. Several partners contribute capital for the venture. The TP's key service partner is the chef for the restaurant. And, the whole restaurant concept centers on this chef's experience and creativity. The TP's operating agreement provides the chef receives a certain % profit interest but as a minimum receives yearly a fixed $X guaranteed payment regardless of TP's income level. In the first year of operations the TP has low profits as expected. The chef receives the guaranteed $X payment as provided in the membership agreement.The TP allocates the guaranteed payment to the capital interest partners on their TP k-1s as business expense. And, the TP includes the full $X guaranteed payment as income on the chef's K-1. Here, the membership agreement demonstrates the chef only shares in profits not losses. So, the TP only allocates the guaranteed expense to those partners responsible for making up losses (the capital partners) as noted in Treasury Regulation Section 707-1(c) Example 3. The chef gets no allocation for the guaranteed expense as he/she does not participate in losses.If we change the situation slightly, we may change the tax results. If the membership agreement says the chef shares in losses, we then allocate a portion of the guaranteed expense back to the chef following the above treasury regulation.As a final note, a TP return requires knowledge of primary tax law if the TP desires filing a completed an accurate partnership tax return.I have completed the above tax analysis based on primary partnership tax law. If the situation changes in any manner, the tax outcome may change considerably. www.rst.tax

If you pay a contractor (in the US) do you need to fill out tax forms? Is it different if I am in the US paying contractors outside the US?

If you are paying contractors in the U.S. in connection with a trade or business, and you pay any one of them in aggregate in excess of $600, you are required to prepare a 1099 form. In aggregate means that if you paid someone $ 400, and then later paid them $ 201, you'd be liable to prepare the 1099.If you pay persons that are not in the U.S., then your only requirement is to ascertain that they are not U.S. citizens or U.S. permanent residents. If either of those situations apply, then the $ 600 rule applies.

How should an F-1 student independent contractor fill in 8233 form?

The top of the form explains:If you are a nonresident alien individual who is receiving compensation for independent personal services performed in the United States and you are the beneficial owner of that income, then use this form to claim a tax treaty withholding exemption for part or all of that compensation.On the other hand, if there is no tax treaty between the individual's country and the United States, then there is no need to complete this form.https://www.irs.gov/pub/irs-pdf/...https://www.irs.gov/pub/irs-pdf/...Also, are you certain an F-1 student is legally allowed to work as an independent contractor? You may want to talk to your school about whether that is allowed.

How can I fill out Google's intern host matching form to optimize my chances of receiving a match?

I was selected for a summer internship 2016.I tried to be very open while filling the preference form: I choose many products as my favorite products and I said I'm open about the team I want to join.I even was very open in the  location and start date to get host matching interviews (I negotiated the start date in the interview until both me and my host were happy.) You could ask your recruiter to review your form (there are very cool and could help you a lot since they have a bigger experience).Do a search on the potential team.Before the interviews,  try to find smart question that you are going to ask for the potential host (do a search on the team  to find nice and deep questions to impress your host). Prepare well your resume.You are very likely not going to get algorithm/data structure questions like in the first round. It's going to be just some friendly chat if you are lucky. If your potential team is working on something like machine learning, expect that  they are going to ask you questions about machine learning, courses related to machine learning you have and relevant experience (projects, internship). Of course you have to study that before the interview. Take as long time as you need if you feel rusty. It takes some time to get ready for the host matching (it's less than the technical interview)  but it's worth it of course.
Related content Get and Sign contractor parking form