Establishing secure connection…
Loading editor…
Preparing document…
Get And Sign Sample Letter Of Consent To Travel Without Parents Form
How It Works
Open form follow the instructions
Easily sign the form with your finger
Send filled & signed form or save
Rate form
Get And Sign Sample Letter Of Consent To Travel Without Parents Form
SignNow's web-based application is specially made to simplify the organization of workflow and optimize the entire process of proficient document management. Use this step-by-step guideline to complete the Sample letter of consent to travel without parents form quickly and with ideal precision.
How you can complete the Sample letter of consent to travel without parents form on the internet:
To get started on the document, use the Fill & Sign Online button or tick the preview image of the document.
The advanced tools of the editor will lead you through the editable PDF template.
Enter your official identification and contact details.
Use a check mark to point the answer where required.
Double check all the fillable fields to ensure complete precision.
Utilize the Sign Tool to add and create your electronic signature to certify the Sample letter of consent to travel without parents form.
Press Done after you finish the form.
Now you'll be able to print, download, or share the form.
Address the Support section or get in touch with our Support group in the event you have any questions.
By utilizing SignNow's comprehensive platform, you're able to complete any necessary edits to Sample letter of consent to travel without parents form, create your customized digital signature within a couple of fast steps, and streamline your workflow without leaving your browser.
Video instructions and help with filling out and completing Get and Sign sample letter of consent to travel without parents form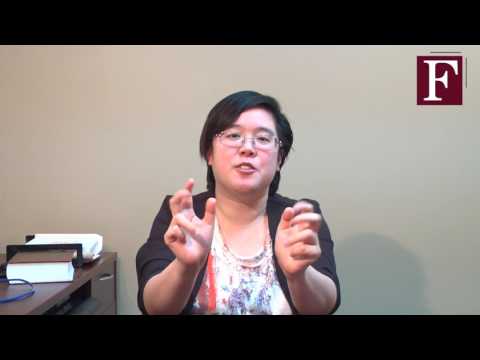 Instructions and Help about Get and Sign sample letter of consent to travel without parents form
hi my name is Veronica young and I'm an associate with the Feldstein Family Law Group in this video blog I'll be discussing travel consent letters what they are and why you as a parent may need them is your child under 18 years of age will you be traveling with them outside of Canada will they be traveling outside of Canada will they be traveling with all of the custodial parents or custodial Guardians if the answer to all the above were yes then your child needs a travel consent letter from each custodial parent who is not traveling with them even if you have sole custody of your child a Travel consent letter from the other parent the access parent is still necessary Canadian border agents and for governments have no idea about your custody arrangements they're not psychic they have no way of knowing whether a child's parents have consented to a trip or whether that child is being abducted by one parent or some stranger the border agents can refuse to allow you to enter or leave their
FAQ
Is it okay to travel internationally with my 17 years old girlfriend without her parents consent letter?

There's a good chance that she can't. Rules are different for every country and airline.Check the rules of;• the airline you plan to fly with• the country you're departing from• the country you're transiting through and/or arriving inIf any of those says no then it's a big fat no all round.For example, if your airline and your country of origin says it's okay but the country where you're flying into has different rules then tough luck. Won't happen. You'll be in trouble when you arrive in/try to leave from your final destination.You need an okay from all three to go ahead.However, I think it's a bad idea to go without their consent anyway.She doesn't have permission to travel because either her parents don't approve of it or she hasn't told them.Either way, it's not cool to go against their wishes because until she's 18 then she's legally a minor and it's up to her parents to decide what's best for her.You might have good intentions or are trying to be nice to your girlfriend but taking their daughter presumably thousands of miles away to a foreign country without or against their permission is not a smart idea.Well it's a smart idea if you want them to dislike you or taint their impression of you.Plus, I'm assuming you're 18 or slightly older so I doubt you can protect her adequately. What if she gets injured or attacked, what're you going to do? Do you know about insurance? Do you know proper self defence? Do you have enough money to pay medical costs upfront?Just be smart and get her parents consent. If they say no then wait however long it is until he's 18. Waiting a little longer until then is no big deal but going behind her parents back or against their wishes is a big deal.

Is it necessary to have a notarised consent letter from parents to fly out of Bangladesh to Singapore?

I'm assuming that the child is flying either alone or with one of the parent. In Canada it is necessary to have a notarized consent letter along with a Statutory Declaration commissioned along with that letter. However, as a precaution, I would suggest that you call the immigration or the Consulate of the respective countries to understand the rules when travelling with one parent or an unaccompanied minor. Each countries holds its own immigration policies and its always best to find out beforehand and I would not base it on my answer as the correct advice.

At what age can I move out without any parental consent? Currently, I'm 17 so I'm not sure.

What country are you in?In the UK, you can leave when you are 16, but it's generally a bad idea unless you are being abused (and that doesn't mean being asked to do the washing up).https://www.themix.org.uk/housin...Note that you cannot legally sign contracts etc (in the UK, and probably elsewhere) until you are 18, so you won't be able to rent an apartment or anything.If you are thinking of leaving home at 17, it's probably best to talk to a child helpline (in the UK, Childline springs to mind)Some contact numbers:Childline (UK) - 0800 1111Childhelp (USA) 1–800 422 4453This website lists lots of child help services across the world:Child helplines Archive - Child Helpline International

Is it legal for an 18 year-old Singaporean to move out of the house without the parents' consent?

Q. Is it legal for an 18 year-old Singaporean to move out of the house without the parents' consent?(1) Just do it. ✅(2) If anything is amiss, your parents, or the cops, or both, will duly notify you.(3) From 16.5 yo, you're legally entitled and privileged to be horrendously maimed, if not die honorably, valiantly defending Singapore, and your parents, to boot.So, leaving your parent's house at 18 should be cool. For you.(4) Singapore has a confused and irrational set of laws on permitted ages forsign legal contracts: 21vote: 21Penal Code: tiered: 7, 7–12military conscription: 16.5Age of consent (have sex): 16alcohol: 18smoke: 18 (20 in 2020, 21 from 2021)drive: 18employment: 12Old enough to kill, or be killed, in defence of the motherland, but not old enough to…The classic Singapore narrative. Gaming. Calculus. Never mind if it's laughably irrational.

How could a minor get to play games professionally without a parent signing consent forms?

The easiest way to do so would be to start off with online weekly tournaments and to win money first, then ask for parental consent.This may sound a little weird, and it doesn't actually answer your question, but i'll explain why.As a kid (I assume you mean under 18), the minor will be unable to attend any lan tournaments without their parents consent because they will have to leave the house for (likely) several days, during which your parents may notice their anti-social child who spends every waking hour of his/her day in his/her room missing.If they are planning on playing professionally, and the parental consent is imperative, then they likely are already on a top 20 world ranked team, with good contacts in the specific game they are playing, or have been invited to a major tournament. If not, then I would suggest wading into the high-level competitive and tournament competing team community to see if they actually have a chance of winning something.If the minor has any chance of winning a major lan tournament, then winning any online weekly will be a breeze, and parents tend to be more receptive of ideas when they're presented with a $2000 winnings check.

Is it illegal to move a child out of state without other parents consent? No court order, never married.

No but keep in mind that if he decides to file a motion in court 1. Where he files will have jurisdiction over the case so be prepared to travel. Also you'll need to obtain legal counsel in the state where the motion is filed and don't forget about residency requirements, here and example of Nevada law: "The person filing, called the plaintiff, must have lived in Nevada for at least six weeks and the child(ren) must have lived in Nevada for at least the past 6 months." If you don't meet the state's residency requirements then you'll need to file in the court where you moved from.2. Keep in mind that the judge can place restrictions on how far you move away from the other parent. I can't move move more than 150 miles from my ex unless we agree in writing or I take him back to court and have the order modified. Needless to stay we live 4 miles apart. Also if a motion to establish paternity and custody is filed where you had lived the judge can make you hand the child over. I haven't seen it happen often but I have seen happen.3. Be smart file a motion of custody, don't let your hurts and disappointments from the relationship be used as a weapon against him bad boyfriends/husbands does not always equal bad daddies. It hurts the kids bad enough that the scars last a lifetime.4. Seek professional legal advice and not on a public forum. Most states have some sort of free legal aid/ consultation.

How can I fill out Google's intern host matching form to optimize my chances of receiving a match?

I was selected for a summer internship 2016.I tried to be very open while filling the preference form: I choose many products as my favorite products and I said I'm open about the team I want to join.I even was very open in the  location and start date to get host matching interviews (I negotiated the start date in the interview until both me and my host were happy.) You could ask your recruiter to review your form (there are very cool and could help you a lot since they have a bigger experience).Do a search on the potential team.Before the interviews,  try to find smart question that you are going to ask for the potential host (do a search on the team  to find nice and deep questions to impress your host). Prepare well your resume.You are very likely not going to get algorithm/data structure questions like in the first round. It's going to be just some friendly chat if you are lucky. If your potential team is working on something like machine learning, expect that  they are going to ask you questions about machine learning, courses related to machine learning you have and relevant experience (projects, internship). Of course you have to study that before the interview. Take as long time as you need if you feel rusty. It takes some time to get ready for the host matching (it's less than the technical interview)  but it's worth it of course.
Related content Get and Sign sample letter of consent to travel without parents form