Establishing secure connection…
Loading editor…
Preparing document…
Get And Sign Sample Petition For Writ Of Habeas Corpus Child Custody Form
How It Works
Open form follow the instructions
Easily sign the form with your finger
Send filled & signed form or save
Rate form
Get And Sign Sample Petition For Writ Of Habeas Corpus Child Custody Form
SignNow's web-based application is specially made to simplify the organization of workflow and improve the process of qualified document management. Use this step-by-step instruction to fill out the Sample petition for writ of habeas corpus child custody form swiftly and with perfect accuracy.
Tips on how to complete the Sample petition for writ of habeas corpus child custody form on the internet:
To begin the form, utilize the Fill & Sign Online button or tick the preview image of the form.
The advanced tools of the editor will guide you through the editable PDF template.
Enter your official identification and contact details.
Use a check mark to indicate the answer where needed.
Double check all the fillable fields to ensure complete accuracy.
Utilize the Sign Tool to add and create your electronic signature to certify the Sample petition for writ of habeas corpus child custody form.
Press Done after you fill out the blank.
Now you may print, download, or share the form.
Refer to the Support section or get in touch with our Support group in the event that you have any questions.
By using SignNow's comprehensive platform, you're able to execute any needed edits to Sample petition for writ of habeas corpus child custody form, make your customized electronic signature within a couple quick steps, and streamline your workflow without leaving your browser.
Video instructions and help with filling out and completing Get and Sign sample petition for writ of habeas corpus child custody form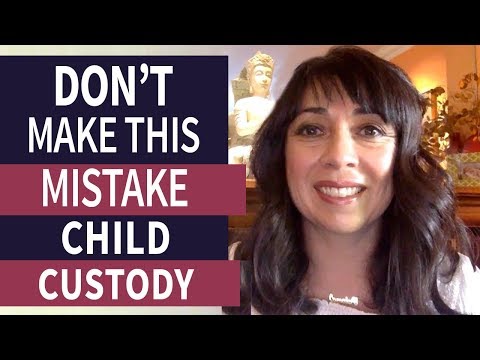 Instructions and Help about Get and Sign sample petition for writ of habeas corpus child custody form
hi it's Wendy Hernandez attorney and creator of command the courtroom in today's video I want to talk with you about what will happen in your case if you simply choose to do nothing well the short answer is this if you don't do anything in your case it's not going to be pretty there's probably a couple of things that could happen if you just don't do anything in your case and the first thing that could happen is if somebody has filed a petition against you and they're asking for a certain result and you haven't responded to that visit petition you haven't made an appearance in the case you're not responding to the discovery request you're not showing up for hearings the likely result is that the judge is going to enter a judgment against you and in some states and many states this is called a default judgment meaning you're defaulting and the other party is getting what they want by default so in a case where you're not doing anything that you should be doing the other party's probably
FAQ
How can someone imprisoned without a due process manage to petition a judge for a writ of habeas corpus?

They would have to file the writ before the court first. Then it is supposed to be ruled upon by the judge.

Does the State of CA offer any remedy to have a criminal conviction reversed after the time frame for a writ of habeas corpus petition expires?

There is no "time frame" for a habeas petition in a statute of limitations sense, but the person has to be in custody and cannot go that route after he or she has served the sentence and been released from parole. There is a petition for writ of error coram nobis or coram vobis, but it is very limited in scope and does not cover claims that could have been but were not raised on habeas while the person was incarcerated. There is a very new statutory procedure that permits a motion to vacate a conviction based on false or discredited evidence. Talk to a lawyer.

How do I go about getting custody back of my children when my mother has had permanent custody for 15 years in Louisville KY?

Dont. Your children and their well being is most important, right???? Is it best for them to rip them out if the stanle life they have had, put them theoygh the turmoil of a custody battle and posdibly force them into your unstable life?Besides, if its been 15 years that means they are all teenagers and old enough to have some say in where they go. Can you afford the court cists when youre not only likly to lose but also to make these kids hate you forever for selfishly disrupting their lives? You are more or less a stranger to them. Trying to force them to live with you will only cause emotional trauma and are you really prepared to take on more thon one angry, rebellious teenager?Instead of trying to rip them away from their lives and causing them pain, why not just try to reconnect and get to know them as friends without the drama?

How can I see a sample or example of the PA application form to file for child support?

Pennsylvania Child Support ProgramThis website can provide you with all the forms online. You can see them there.

How can I get a lot of people to fill out my Google form survey for a research paper?

First of all, to get a lot of responses for your survey don't forget to follow main rules of creating a survey. Here are some of them:Create and design an invitation page, sett the information about why it is so important for you to get the answers there; also write the purpose of your survey.Make your survey short. Remember that people spend their time answering questions.Preset your goal, decide what information you want to get in the end. Prepare list of questions, which would be the most important for you.Give your respondents enough time to answer a survey.Don't forget to say "Thank you!", be polite.Besides, if you want to get more responses, you can use these tips:1.The first one is to purchase responses from survey panel. You can use MySurveyLab's survey panel for it. In this case you will get reliable and useful results. You can read more about it here.2.If you don't want to spent money for responses, you can use the second solution. The mentioned tool enables sharing the survey via different channels: email (invitations and e-mail embedded surveys, SMS, QR codes, as a link.You can share the link on different social media, like Twitter, Facebook, Facebook groups, different forums could be also useful, Pinterest, LinkedIn, VKontakte and so on… I think that if you use all these channels, you could get planned number of responses.Hope to be helpful! Good luck!

What forms do I need to fill out to get a judge to grant permission to take a child out of the country for a 2-week vacation when the other parent doesn't want to?

There are no specific forms for that and the courts will not be involved in adjudicating fights between parents over a two week holiday. This is not something you just send in to get a stamp. There would be a hearing and a full court case. This will be a very expensive holiday!I suggest you contact a lawyer if you want to pursue this, or go somewhere else for your holiday.

How can I take my child (16yrs) to the U.S if my immigrant visa is approved? My husband, a US citizen, filled out form I 130 for me and mentioned this child as migrating in future.

Just petition using a I-130 yourself. Read the instructions very carefully. I am not sure but it's possible that the affidavit of support will need to be filled by your husband since he is the citizen and he filled one for you - again, check the instructions very carefully. It should be a pretty clear, straightforward process.Your child is still well below the age limit and should be fine. If there are any problems, do the same thing you did with your own process - use the numbers you are given to check on the process and if you see it stuck call to make sure they have everything they need early.It is my understanding that the age limit of the child is based on the petition date, so go ahead and do it.You still have plenty of time at 16, just don't delay.
Related content Get and Sign sample petition for writ of habeas corpus child custody form