Establishing secure connection…
Loading editor…
Preparing document…
Get And Sign Fidelity Advisor Ira Beneficiary Distribution Request Form
How It Works
Open form follow the instructions
Easily sign the form with your finger
Send filled & signed form or save
Rate form
Get And Sign Fidelity Advisor Ira Beneficiary Distribution Request Form
SignNow's web-based application is specially designed to simplify the arrangement of workflow and improve the whole process of qualified document management. Use this step-by-step guideline to fill out the Fidelity advisor ira beneficiary distribution request form promptly and with ideal precision.
How to complete the Fidelity advisor ira beneficiary distribution request form online:
To begin the blank, use the Fill & Sign Online button or tick the preview image of the blank.
The advanced tools of the editor will guide you through the editable PDF template.
Enter your official contact and identification details.
Apply a check mark to indicate the answer wherever needed.
Double check all the fillable fields to ensure complete precision.
Utilize the Sign Tool to create and add your electronic signature to certify the Fidelity advisor ira beneficiary distribution request form.
Press Done after you complete the blank.
Now you are able to print, download, or share the form.
Address the Support section or contact our Support staff in case you've got any concerns.
By making use of SignNow's complete service, you're able to perform any needed edits to Fidelity advisor ira beneficiary distribution request form, create your customized electronic signature within a couple quick steps, and streamline your workflow without leaving your browser.
Video instructions and help with filling out and completing Get and Sign fidelity advisor ira beneficiary distribution request form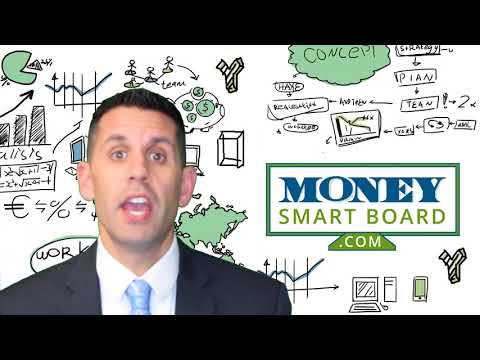 Instructions and Help about Get and Sign fidelity advisor ira beneficiary distribution request form
Music hello I'm Michael Ruger I'm a certified financial planner I'm the managing partner Greenbush Financial Group and today we'll be talking about inherited IRAs for non spouse beneficiaries so you have a number of options available in the taxes and penalties and whatnot very depending on the options you select so the big date to remember is December 31st of the year after the person passes away that's your deadline to set up an inherited IRA for yourself and the reason why that's important is if you don't set up an inherited IRA for yourself you're required to take that full IRA retirement account within five years after the time that person passes and the reason why that's a tough option is if it's a larger account all distributions from these retirement accounts and IRAs are taxable income to the beneficiaries so for example I have a two hundred thousand dollar IRA that I've inherited from my parents I will have to distribute that full two hundred thousand dollars over the next fiv
FAQ
I recently opened a Fidelity Roth IRA and it says my account is closed and I need to submit a W-9 form. Can anyone explain how this form relates to an IRA and why I need to fill it out?

Financial institutions are required to obtain tax ID numbers when opening an account, and the fact that it's an IRA doesn't exempt them from that requirement. They shouldn't have opened it without the W-9 in the first place, but apparently they did. So now they had to close it until they get the required documentation.

I need help filling out this IRA form to withdraw money. How do I fill this out?

I am confused on the highlighted part.

How do I respond to a request for a restraining order? Do I need to fill out a form?

As asked of me specifically;The others are right, you will likely need a lawyer. But to answer your question, there is a response form to respond to a restraining order or order of protection. Worst case the form is available at the courthouse where your hearing is set to be heard in, typically at the appropriate clerk's window, which may vary, so ask any of the clerk's when you get there.You only have so many days to respond, and it will specify in the paperwork.You will also have to appear in court on the date your hearing is scheduled.Most courts have a department that will help you respond to forms at no cost. I figure you are asking because you can't afford an attorney which is completely understandable.The problem is that if you aren't represented and the other person is successful in getting a temporary restraining order made permanent in the hearing you will not be allowed at any of the places the petitioner goes, without risking arrest.I hope this helps.Not given as legal advice-

Startup I am no longer working with is requesting that I fill out a 2014 w9 form. Is this standard, could someone please provide any insight as to why a startup may be doing this and how would I go about handling it?

It appears that the company may be trying to reclassify you as an independent contractor rather than an employee.Based on the information provided, it appears that such reclassification (a) would be a violation of applicable law by the employer and (b) potentially could be disadvantageous for you (e.g., depriving you of unemployment compensation if you are fired without cause).The most prudent approach would be to retain a lawyer who represents employees in employment matters.In any event, it appears that you would be justified in refusing to complete and sign the W-9, telling the company that there is no business or legal reason for you to do so.Edit: After the foregoing answer was written, the OP added Q details concerning restricted stock repurchase being the reason for the W-9 request. As a result, the foregoing answer appears to be  irrelevant. However, I will leave it, for now, in case Q details are changed yet again in a way that reestablishes the answer's relevance.
Related content Get and Sign fidelity advisor ira beneficiary distribution request form