Establishing secure connection…
Loading editor…
Preparing document…
Get And Sign Club Incident Report Form
How It Works
Open form follow the instructions
Easily sign the form with your finger
Send filled & signed form or save
Rate form
Get And Sign Club Incident Report Form
SignNow's web-based program is specifically developed to simplify the management of workflow and optimize the entire process of proficient document management. Use this step-by-step guide to complete the Club incident report form quickly and with excellent accuracy.
How you can fill out the Club incident report form online:
To begin the blank, use the Fill & Sign Online button or tick the preview image of the form.
The advanced tools of the editor will direct you through the editable PDF template.
Enter your official contact and identification details.
Apply a check mark to point the answer wherever demanded.
Double check all the fillable fields to ensure full precision.
Utilize the Sign Tool to add and create your electronic signature to certify the Club incident report form.
Press Done after you finish the document.
Now you can print, save, or share the form.
Address the Support section or get in touch with our Support crew in the event you've got any concerns.
By making use of SignNow's comprehensive platform, you're able to execute any required edits to Club incident report form, create your personalized digital signature in a few quick actions, and streamline your workflow without the need of leaving your browser.
Video instructions and help with filling out and completing Get and Sign club incident report form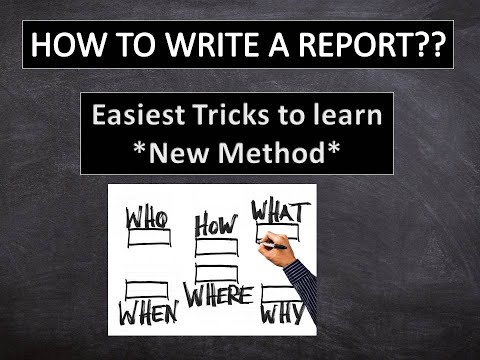 Instructions and Help about Get and Sign club incident report form
my name is r3 this video deals with an important writing skill that is report writing now this is the basic information only report sample for students who have report writing question in English exam there is a particular structure or a layout that you have to follow when writing a report and this is the one that you need for your examination so first we have the headline that's a heading and after that we have the byline write the name of the person who is writing the report and after that you have the place date and month like PDM you can remember it in that way so while writing a report if you follow the structure it becomes very easy to write a report and you have to break down step wise the report and then write it like headline is quite simple once you know the incident you can write the headline based on that and after that you have the opening paragraph the opening paragraph becomes very easy when you follow these four questions who what when where okay and then later on how a
FAQ
How does UberX handle vomiting in the car? I took Uber to go clubbing with a few friends and one of them threw up on himself and partially on the car. The driver was taking pictures like it was a CSI crime scene.

Yes, this happens. And yes, the Rider/Passenger with the Uber Account used is responsible for compensation.If Uber charges a Cleaning Fee and how much is not up to the Driver but at the discretion of an Uber Customer Service Representative (CSR).If it does not seem that bad, the driver may get out his own cleaning supplies and try to clean up the mess so he can continue working the rest of the day/night. The car is how the driver conducts business.If it looks like it won't just be a quick clean up, then to report the mess to Uber, the driver must1) Take photos to prove the extent of the mess. The more from various angles the better,2) Not continue driving immediately but wait at least one hour.3) File a report to Uber along with photos and if a professional cleaning service was used, a receipt.I've had a few minor "getting sick", food spills, drink spills, and even one "A-hole" who had chewing tobaco (I did not know) and spilled some of his spit/chaw on my seat (A-hole).  I cleaned these up myself. In one case, the guy that got sick apologized and tipped me all the cash he had in his wallet - a big $23.I've only had one serious case of "getting sick".  It ended a night of driving for me, took me 1-1/2 hours of cleaning at 1am, and then a trip to a professional car cleaning service the next day. Yes, it was that bad.  I got US$200 at that time and it was not worth it; I lost money since I had to pay for the cleaning service and lost a night and the next day worth of driving time.If you are a student, you might consider this a learning experience on your journey to becoming a responsible adult.  This doesn't mean that if you are charged what you feel is "too much" you don't or shouldn't ask Uber to explain the charge. But yes, compensating the driver for the mess is just common sense.  Welcome to the adult world.

What tax forms do I need to fill out for reporting bitcoin gains and loses?

IRS1040 and 1099 forms."For instance, there is no long-term capital gains tax to pay if you are in the lower two tax brackets (less than $36,900 single income or less than $73,800 married income). The capital gains rate is only 15% for other tax brackets (less than $405,100 single income) with 20% for the final bracket."Reference: Filing Bitcoin Taxes Capital Gains Losses 1040 Schedule DOther References:IRS Virtual Currency Guidance : Virtual Currency Is Treated as Property for U.S. Federal Tax Purposes; General Rules for Property Transactions ApplyHow do I report taxes?Filing Bitcoin Taxes Capital Gains Losses 1040 Schedule Dhttps://www.irs.gov/pub/irs-drop...

Do military members have to pay any fee for leave or fiancee forms?

NOOOOOOO. You are talking to a military romance scammer. I received an email from the US Army that directly answers your question that is pasted below please keep reading.I believe you are the victim of a military Romance Scam whereas the person you are talking to is a foreign national posing as an American Soldier claiming to be stationed overseas on a peacekeeping mission. That's the key to the scam they always claim to be on a peacekeeping mission.Part of their scam is saying that they have no access to their money that their mission is highly dangerous.If your boyfriend girlfriend/future husband/wife is asking you to do the following or has exhibited this behavior, it is a most likely a scam:Moves to private messaging site immediately after meeting you on Facebook or SnapChat or Instagram or some dating or social media site. Often times they delete the site you met them on right after they asked you to move to a more private messaging siteProfesses love to you very quickly & seems to quote poems and song lyrics along with using their own sort of broken language, as they profess their love and devotion quickly. They also showed concern for your health and love for your family.Promises marriage as soon as he/she gets to state for leave that they asked you to pay for.They Requests money (wire transfers) and Amazon, iTune ,Verizon, etc gift cards, for medicine, religious practices, and leaves to come home, internet access, complete job assignments, help sick friend, get him out of trouble, or anything that sounds fishy.The military does provide all the soldier needs including food medical Care and transportation for leave. Trust me, I lived it, you are probably being scammed. I am just trying to show you examples that you are most likely being connned.Below is an email response I received after I sent an inquiry to the US government when I discovered I was scammed. I received this wonderful response back with lots of useful links on how to find and report your scammer. And how to learn more about Romance Scams.Right now you can also copy the picture he gave you and do a google image search and you will hopefully see the pictures of the real person he is impersonating. this doesn't always work and take some digging. if you find the real person you can direct message them and alert them that their image is being used for scamming.Good Luck to you and I'm sorry this may be happening to you. please continue reading the government response I received below it's very informative.   You have contacted an email that is monitored by the U.S. Army Criminal Investigation Command. Unfortunately, this is a common concern. We assure you there is never any reason to send money to anyone claiming to be a Soldier online. If you have only spoken with this person online, it is likely they are not a U.S. Soldier at all. If this is a suspected imposter social media profile, we urge you to report it to that platform as soon as possible. Please continue reading for more resources and answers to other frequently asked questions:  How to report an imposter Facebook profile: Caution-https://www.facebook.com/help/16... < Caution-https://www.facebook.com/help/16... >   Answers to frequently asked questions:  - Soldiers and their loved ones are not charged money so that the Soldier can go on leave.  - Soldiers are not charged money for secure communications or leave.  - Soldiers do not need permission to get married.  - Soldiers emails are in this format: john.doe.mil@mail.mil < Caution-mailto: john.doe.mil@mail.mil > anything ending in .us or .com is not an official email account.  - Soldiers have medical insurance, which pays for their medical costs when treated at civilian health care facilities worldwide – family and friends do not need to pay their medical expenses.  - Military aircraft are not used to transport Privately Owned Vehicles.  - Army financial offices are not used to help Soldiers buy or sell items of any kind.  - Soldiers deployed to Combat Zones do not need to solicit money from the public to feed or house themselves or their troops.  - Deployed Soldiers do not find large unclaimed sums of money and need your help to get that money out of the country.  Anyone who tells you one of the above-listed conditions/circumstances is true is likely posing as a Soldier and trying to steal money from you.  We would urge you to immediately cease all contact with this individual.  For more information on avoiding online scams and to report this crime, please see the following sites and articles:   This article may help clarify some of the tricks social media scammers try to use to take advantage of people: Caution-https://www.army.mil/article/61432/< Caution-https://www.army.mil/article/61432/>   CID advises vigilance against 'romance scams,' scammers impersonating Soldiers  Caution-https://www.army.mil/article/180749 < Caution-https://www.army.mil/article/180749 >   FBI Internet Crime Complaint Center: Caution-http://www.ic3.gov/default.aspx< Caution-http://www.ic3.gov/default.aspx>   U.S. Army investigators warn public against romance scams: Caution-https://www.army.mil/article/130...< Caution-https://www.army.mil/article/130...>   DOD warns troops, families to be cybercrime smart -Caution-http://www.army.mil/article/1450...< Caution-http://www.army.mil/article/1450...>   Use caution with social networking  Caution-https://www.army.mil/article/146...< Caution-https://www.army.mil/article/146...>    Please see our frequently asked questions section under scams and legal issues. Caution-http://www.army.mil/faq/ < Caution-http://www.army.mil/faq/ > or visit Caution-http://www.cid.army.mil/ < Caution-http://www.cid.army.mil/ >.  The challenge with most scams is determining if an individual is a legitimate member of the US Army. Based on the Privacy Act of 1974, we cannot provide this information. If concerned about a scam you may contact the Better Business Bureau (if it involves a solicitation for money), or local law enforcement. If you're involved in a Facebook or dating site scam, you are free to contact us direct; (571) 305-4056.   If you have a social security number, you can find information about Soldiers online at Caution-https://www.dmdc.osd.mil/appj/sc... < Caution-https://www.dmdc.osd.mil/appj/sc... > . While this is a free search, it does not help you locate a retiree, but it can tell you if the Soldier is active duty or not.  If more information is needed such as current duty station or location, you can contact the Commander Soldier's Records Data Center (SRDC) by phone or mail and they will help you locate individuals on active duty only, not retirees. There is a fee of $3.50 for businesses to use this service. The check or money order must be made out to the U.S. Treasury. It is not refundable. The address is:  Commander Soldier's Records Data Center (SRDC) 8899 East 56th Street Indianapolis, IN 46249-5301 Phone: 1-866-771-6357  In addition, it is not possible to remove social networking site profiles without legitimate proof of identity theft or a scam. If you suspect fraud on this site, take a screenshot of any advances for money or impersonations and report the account on the social networking platform immediately.  Please submit all information you have on this incident to Caution-www.ic3.gov < Caution-http://www.ic3.gov > (FBI website, Internet Criminal Complaint Center), immediately stop contact with the scammer (you are potentially providing them more information which can be used to scam you), and learn how to protect yourself against these scams at Caution-http://www.ftc.gov < Caution-http://www.ftc.gov > (Federal Trade Commission's website)

How do I fill out info to activate a Safeway club card?

At my Safeway in Spokane Wa. on Francis and Monroe. Just head up to customer service and ask for a club card if you would like to fill out a piece of paper with your info. And your card will be activated on your first purchase when scanned at the register. If you just want a card head to any register and your checker will go over to customer service and get you one. When you come to my register i'll gladly grab you a club card if you would like one but i recommenced that you don't fill out the in store paper but instead go to Safeway - Official Site or my preferred method is to call 1–877-SAFEWAY. The paper method can take up to 8 weeks or more before your info is up dated and you can use your phone number at the register instead of using your club card. If you forget the info is on your receipt or ask an Safeway employee for help.

Am I supposed to report income which is earned outside of the US? I have to fill the 1040NR form.

If you are a US citizen, resident(?), or company based within the US or its territories, you are required by the IRS to give them a part of whatever you made. I'm not going to go into specifics, but as they say, "the only difference between a tax man and a taxidermist is that the taxidermist leaves the skin" -Mark Twain

To anyone who strongly supports the NRA and the largely unrestricted right to bear arms, are you not concerned about school shootings? What would be your solution to reduce that?

"To anyone who strongly supports the NRA and the largely unrestricted right to bear arms, are you not concerned about school shootings? What would be your solution to reduce that?"First of all what in the world does the NRA have to do with this? On this issue so many people seem to get their brains in a knot.First and foremost the NRA is a safety training organization, so if you somehow want to distort the issue and focus on the NRA, then the NRA is just as appalled as anyone else, since I and millions of others ARE the NRA. The NRA has done more for teaching gun safety and responsible gun ownership than any other organization.I would like to ask, can you name any of the "mass shooters" who were members of the NRA?The answer is a resounding NONE. That's again, because the NRA members are responsible gun owners and the NRA teaches millions about gun safety.So I am not sure how the part of your question, "To anyone who strongly supports the NRA" and "are you not concerned about school shootings" is even a conceivable question? This seems like utter nonsense! Of course we who are the NRA, are concerned, that's why we always talk about protection. Armed protection.Since the school was a "gun free" zone, guess that didn't work, eh! So the obvious conclusion is, focusing on banning guns will never work! Especially if you focus only on one type, like the AR15 as being the problem.In the US AR15s were actually banned, for 10 years. The DOJ did a report after that on it's efficacy in stopping murders/gun violence.The DOJ CONCULSION: The AR15 ban had NO effect on diminishing crime/gun violence.So that and myriads of other facts, show focusing on the gun is of no effect. And that is what the NRA is trying to educate people about. So their real concern is public safety, since knee jerk, gun control proposals only provide an allusion of safety, like gun free zones, that criminals love! Shooting fish in a barrel is a criminals translation of "gun free zone"!THE SOLUTION:There is a PROVEN fix that has been working for years upon years in facilities around the world, with people of all different cultures, dozens of different languages, ethnicities, social rank and even some with criminal backgrounds enter and exit these facilities and everyone is safe from criminal and gun violence!These facilities have no dependencies on the 2nd A, and the 2nd A does not need to be infringed on one bit, in fact the 2nd A infringements could actually be relaxed and these facilities would remain safe. Again this has been a PROVEN fix for years.And there is no debate about the effectiveness, like there is about gun laws!The facilities are called Airports. Gun laws will never be able to prevent someone from bringing a gun into a school if someone wants to. Ban an AR15, they will bring in a high capacity semi-auto shotgun.But that does not happen in Airports secured areas. Time to stop the useless debate on "gun control" and make the schools safe and secure!There is a terrible change/sickness in our society, guns have been around forever, so that is not what changed, something in society is very sick. We should cure that.Until then we should secure our schools, with a PROVEN fix.Gun laws have been proven, not to work! Oh, I forgot, maybe we should just pass another law. You know, like "it is illegal to break gun laws"! That should do it, eh.Let's go with a proven fix, instead!!

How do I fill out a 1120 tax report?

If you are not sophisticated with taxes, DON'T try this form. You can get yourself in a lot of trouble.  Get a good CPA or EA.  The time and effort it will take you to figure this thing out is not worth it. If you value your time at more than the minimum wage, you will save time and money by hiring a professional.
Related content Get and Sign club incident report form