Establishing secure connection…
Loading editor…
Preparing document…
Get And Sign Jewett Orthopaedic Clinic Patient Registration... Form
How It Works
Open form follow the instructions
Easily sign the form with your finger
Send filled & signed form or save
Rate form
Get And Sign Jewett Orthopaedic Clinic Patient Registration... Form
SignNow's web-based application is specially made to simplify the management of workflow and optimize the process of proficient document management. Use this step-by-step guide to fill out the Jewett Orthopaedic Clinic Patient Registration... form quickly and with excellent precision.
Tips on how to complete the Jewett Orthopaedic Clinic Patient Registration... form on the internet:
To start the blank, use the Fill & Sign Online button or tick the preview image of the document.
The advanced tools of the editor will lead you through the editable PDF template.
Enter your official contact and identification details.
Use a check mark to point the choice wherever demanded.
Double check all the fillable fields to ensure complete precision.
Use the Sign Tool to add and create your electronic signature to certify the Jewett Orthopaedic Clinic Patient Registration... form.
Press Done after you fill out the blank.
Now you are able to print, save, or share the document.
Follow the Support section or get in touch with our Support team in case you've got any concerns.
By using SignNow's comprehensive platform, you're able to execute any necessary edits to Jewett Orthopaedic Clinic Patient Registration... form, generate your customized digital signature within a couple quick actions, and streamline your workflow without the need of leaving your browser.
Video instructions and help with filling out and completing Get and Sign Jewett Orthopaedic Clinic Patient Registration... form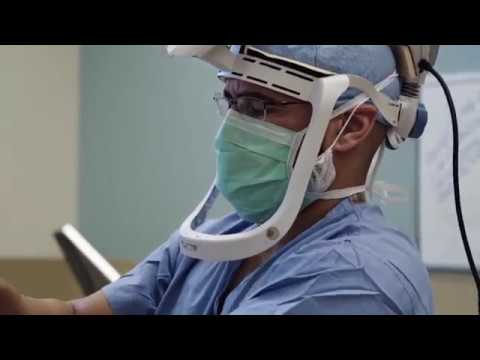 Instructions and Help about Get and Sign Jewett Orthopaedic Clinic Patient Registration... form
so outpatient robotic knee replacement partial or full is not available everywhere in Florida I'm Jewett if I'm not mistaken was the very first to have that available to them and now we are one of two in the state so in the Central Florida area we would be the only outpatient surgery center that offers a robotic partial or full knee replacement but there are always advancements that are going on from year to year decade to decade and we have to keep up with it and if we don't offer what's new we're doing a disservice to the patients so by being on the cutting edge by offering things that are not only the newest technologies but then in the new it doing them in the newest ways which is outpatient spinal anesthesia better pain control this allows the folks to go home have a faster recovery and get on with their lives so from a joint replacement perspective what we do in our outpatient surgery centers we do partial robotic knee replacements we do full totally robotic replacements which is
FAQ
How do I fill out the ICSI registration form?

Online Registration for CS Foundation | Executive | ProfessionalCheck this site

Why are patient forms at hospitals such a pain to fill out?

Usually there is a one or maybe a two-page form. I don't think they are that difficult to fill out. They copy my insurance card and that's it. Generally they include a brief list of history questions and current symptom questions. If it is a current doctor, only the current symptom questions. As I am not the one with the medical degree, I hope they use those answers to put two and two together in case my sore throat, indigestion, headache or fever is part of a bigger picture of something more seriously wrong. The HIPAA form is long to read, but you only need to do that once (although you'll be expected to sign the release each time you see a new doctor or visit a new clinic or hospital).

I have created a registration form in HTML. When someone fills it out, how do I get the filled out form sent to my email?

Are you assuming that the browser will send the email? That is not the way it is typically done. You include in your registration form a <input type=submit> and use PHP or whatever on the server to send the email. In PHP it is PHP: mail - Manual But if you are already on the server it seems illogical to send an email. Just register the user immediately.

Why do patients have to fill out forms when visiting a doctor? Why isn't there a "Facebook connect" for patient history/information?

There are many (many) reasons - so I'll list a few of the ones that I can think of off-hand.Here in the U.S. - we have a multi-party system: Provider-Payer-Patient (unlike other countries that have either a single payer - or universal coverage - or both). Given all the competing interests - at various times - incentives are often mis-aligned around the sharing of actual patient dataThose mis-aligned incentives have not, historically, focused on patient-centered solutions.  That's starting to change - but slowly - and only fairly recently.Small practices are the proverbial "last mile" in healthcare - so many are still paper basedThere are still tens/hundreds of thousands of small practices (1-9 docs) - and a lot of healthcare is still delivered through the small practice demographicThere are many types of specialties - and practice types - and they have different needs around patient data (an optometrist's needs are different from a dentist - which is different from a cardiologist)Both sides of the equation - doctors and patients - are very mobile (we move, change employers - doctors move, change practices) - and there is no "centralized" data store with each persons digitized health information.As we move and age - and unless we have a chronic condition - our health data can become relatively obsolete - fairly quickly (lab results from a year ago are of limited use today)Most of us (in terms of the population as a whole) are only infrequent users of the healthcare system more broadly (cold, flu, stomach, UTI etc....). In other words, we're pretty healthy, so issues around healthcare (and it's use) is a lower priorityThere is a significant loss of productivity when a practice moves from paper to electronic health records (thus the government "stimulus" funding - which is working - but still a long way to go)The penalties for PHI data breach under HIPAA are significant - so there has been a reluctance/fear to rely on electronic data.  This is also why the vast majority of data breaches are paper-based (typically USPS)This is why solutions like Google Health - and Revolution Health before them - failed - and closed completely (as in please remove your data - the service will no longer be available)All of which are contributing factors to why the U.S. Healthcare System looks like this:===============Chart Source: Mary Meeker - USA, Inc. (2011) - link here:http://www.kpcb.com/insights/usa...
Related content Get and Sign Jewett Orthopaedic Clinic Patient Registration... form