Use Advanced Threat Protection for e-Signature to Secure Documents
Ensure the highest level of security for your documents with Advanced Threat Protection. Try an enterprise account to access ATP.
Enterprise Class
Great Setup Experience
SOC 2 Type II Security
What is advanced threat protection, or ATP?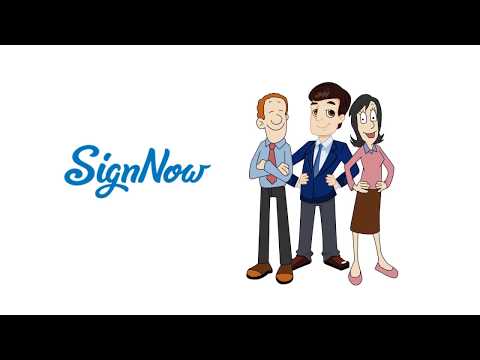 Advanced threat protection ensures the highest level of security for your documents and links by stopping malicious attacks and phishing attempts. It scans to make sure there is no malware attached to signing links or links within your documents and makes sure nothing has been tampered with. This feature is for enterprise accounts only and it keeps documents and agreements safe through:
Latent threat:
Latent threat protects your links within your documents and sites. It constantly checks to make sure these links are secure – what was secure last week may not be secure this week. Malicious third parties try to find opportunities to embed ransomware and malware anywhere they can at anytime.
AND
Spoofing Actor:
SignNow protects customers from clicking links that arrive through fake e-signature invites from a malicious third party. These links can bring ransomware and malware to victims' computers which puts users and their personal information at risk.
There is no safer e-signature platform as the one with SignNow Network's ATP protection. Save your documents, agreements, and personal information by signing up for SignNow today!
Learn more about how SignNow can optimize your workflow
SignNow. It's as easy as 1-2-3.
Besides making my signature look better than normal, the app was easy to use and intuitive.
Fortune 500 #107
TechData uses SignNow to complete thousands of vendor agreements and sales contracts. Processes that used to take weeks now take hours.
INC magazine #1 franchise
European Wax Center integrates SignNow with Salesforce and now lets customers sign contracts in person on iPads in over 500 locations worldwide.
Video Communication Leader
Zoom uses SignNow company-wide to close more deals in less clicks, speed up their overall sales cycle and streamline e-⁠signatures in Salesforce.